Air pollution may increase the spread of corona virus: experts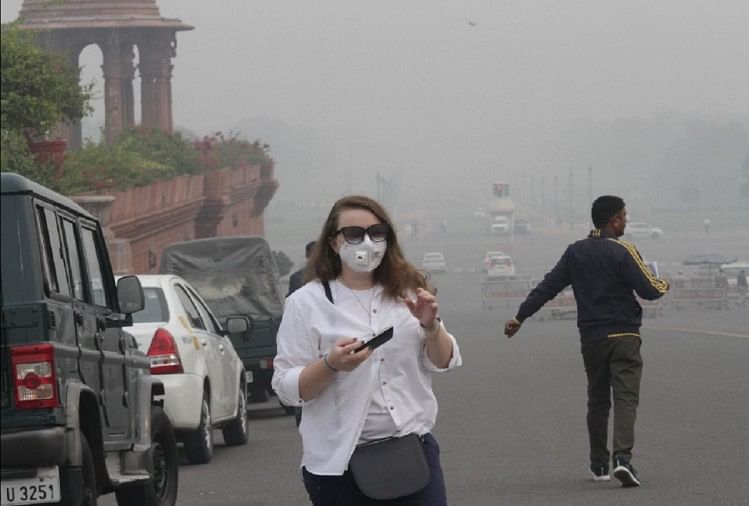 Experts say that air pollution can further increase the spread of corona virus. This may cause more people to become vulnerable to corona. During the lockdown i.e. before the unlock, Delhi-NCR had good weather, but the air quality of the national capital was in the 'poor' category on Sunday morning.
According to doctors, respiratory diseases such as viral influenza increase with increasing pollution levels. Poor air quality leads to swelling in the lungs, which makes it easier for the virus to enter the body. This year is Corona. Like the common cold, transmission of this virus is expected to increase with increasing levels of pollution. We can see a further increase in cases during the winter season.
At the same time, experts have feared that due to pollution, the second peak of corona virus may be seen soon. However, this time this effect will be seen not in the country but in the metros. So far, evidence has been found in many parts of the world that the corona virus is spread through air pollution.
Doctors say that the first peak has caught millions of people. If vigilance is not taken, then its second peak can be even more terrible. A second peak has also appeared in Kerala, Chhattisgarh, Karnataka, Rajasthan and Punjab but it is still far away at the national level.
On Sunday, VK Paul, the head of the expert panel and member of the NITI Aayog, constituted to coordinate efforts to tackle the corona virus epidemic, said that we do not rule out the possibility of a second wave of corona virus infection in India during the winter season can do. Regarding the vaccine, he said, once the vaccine arrives, after that there are enough resources to make it available to the citizens.
Explain that this is a matter of concern for India in the list of countries most affected by the Corona epidemic. The country is already facing the brunt of the virus and the situation may worsen if a second wave of epidemic comes.
At the same time, the total number of infected people increased to 74,94,551 after 61,871 new cases of Kovid-19 were reported in the country. At the same time, 65,97,209 people have been infection free so far, with which the rate of recovery has increased to 88.03 percent.
The Health Ministry gave this information on Sunday. The total number of dead in the country rose to 1,14,031 after 1,033 infected persons died within the last 24 hours, according to data updated by the ministry at eight in the morning.