Bad news for China-Pakistan, India successfully test-fires deadly 'Nag' anti-tank guided missile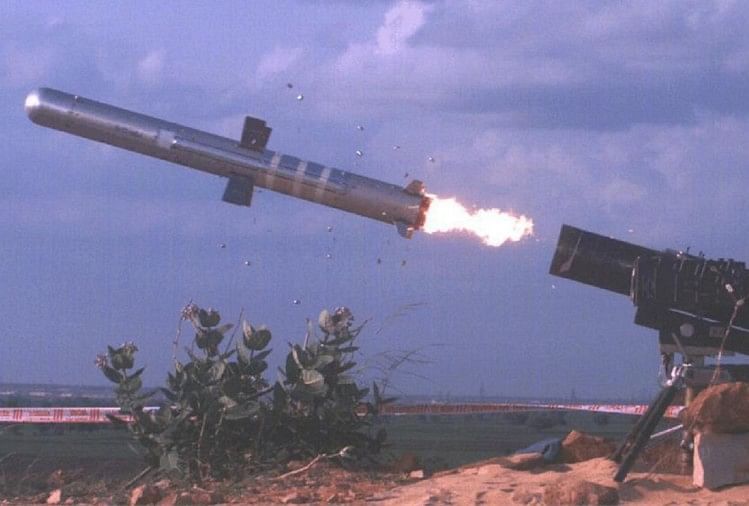 India has gone one more step in missile testing during the ongoing tensions along the border between India and China. India successfully test-fired the final stage of the 'Nag' anti-tank guided missile with the warhead on Thursday. The missile was tested at Pokhran Field Firing Range in Rajasthan at 6:45 am. The Nag missile has been developed by the Defense Research and Development Organization (DRDO).
Nag Anti-Tank Guided Missile joins DRDO's list of indigenous warheads. In the last month and a half, DRDO has conducted at least 12 missile tests or system tests, which meet the combat requirements with the help of missiles.
The testing of these missiles is believed to be very important amidst ongoing tension across the border. Recently, the DRDO chief said that the institute is preparing indigenous missiles for the military to make India self-sufficient in the missile sector.
A new version of the DRDO Procurement Manual 2020 was released by Defense Minister Rajnath Singh a day earlier to encourage start-ups in defense research and development and the participation of Indian industry including micro, small and medium enterprises.