Bangladesh's Success Story, Pakistan Will Also Be Surprised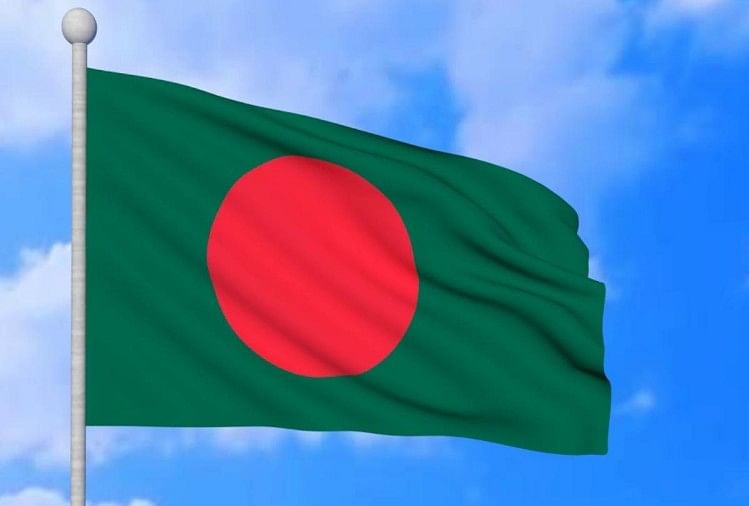 An average Indian does not compare his country in a negative sense, even with his small neighbor. This is considered to be contrary to its reputation. Bangladesh is one of India's neighbors, which it helped in its independence.
The following year Bangladesh is celebrating the 50th anniversary of its independence, so it is being compared not only to India, but also to Pakistan from which it had separated. Bangladesh, once called 'international beggar' by American diplomat Henry Kissinger, has come a long way. Bangladesh is expected to come under the category of developing countries by the year 2024, which is included in the list of least developed countries. Already considered the 39th major economy, Bangladesh is an emerging Asian country.
Bangladesh, once one of the poorest regions of Pakistan, was devastated by poverty and famine for many years after its independence in 1971. In fact, by 2006, the situation was so bad that when Bangladesh grew faster than Pakistan, it was rejected. But this year Bangladesh will surpass Pakistan in terms of per capita income, even in terms of purchasing power. The population growth rate in Pakistan is two per cent per annum, while in Bangladesh this rate is 1.1 per cent per year, i.e. its per capita income is growing faster than Pakistan at the rate of around 3.3 per cent per year. Imagine how jealous the people of Pakistan must have been!
Bangladesh gained higher GDP than India in early 1991, emerging from the political turmoil that ended General Irshad's military rule. But the Narasimhavara government of India, undergoing a severe economic crisis, initiated reforms. The statistically ill huge Indian economy was being compared to Bangladesh eight times smaller in population. After all, how did Bangladesh reform quietly? Like all major historical events there can be no definitive answer to it, just to speculate. Nevertheless, Bangladesh underwent massive economic changes by social changes that began with the empowerment of women. It also got relatively political stability from democratic rule led by Prime Minister Sheikh Hasina. Bangladesh led voluntary organizations such as Grameen Bank and BARC. With the recent work done by the government, Bangladesh has made significant efforts towards educating girls and making women vocal in both domestic and public sector. These efforts have improved children's health and education, such that the average life expectancy of Bangladeshis is now 72 years, while it is 68 years for Indians and 66 years for Pakistanis.
The structure of Bangladesh's economy is such that its GDP operates from the industrial sector and then the service sector. These two sectors have created a large number of jobs and earning more than agriculture. India on the other hand is struggling to promote its industrial sector and most people still depend on agriculture. The Bangladesh government also deserves credit for initiatives in grassroots economic inclusion, the positive effects of which are reflected in recently released data from the World Bank. Among adult Bangladeshis with bank accounts, 34.1 per cent did digital transactions in 2017, compared to 27.8 per cent in South Asia. Apart from this, only 10.4 per cent of bank accounts in Bangladesh are inactive, while 48 per cent of bank accounts in India are inactive.
Gender equality in Bangladesh is also the best in South Asia, which is visible in all regions. Its progress is the success of its textile manufacturing industry, which has more than 70 percent women in its labor force. Social and economic factors have thus changed positively. The Restrictive Industrial Disputes Act, 1947 is in force in both India and Pakistan, which prohibits the expansion of contract labor and workforce. Bangladesh, born without this law, provides a better environment for manufacturing companies to take advantage of the economy at large and generate employment. However, Bangladesh needs to enact strong laws to protect workers from occupational hazards and improve work conditions, which is disappointing. When a country's economy takes flight, corruption, dynasty and inequality abound, and Bangladesh is notorious for it. This has hindered its development.
The vibrant politics of Bangladesh is also disrupted due to the rivalry between two women who oppose each other's political heritage. There is no scope for synergy between Sheikh Hasina and Begum Khaleda Zia. The politics of the country has become a game between these two. As a result, there is no other line of leadership that can replace these two elderly eyes. Bangladesh is also under severe threat from conservative groups and religious fundamentalists, who oppose Bangladesh's initial investment in progressive social reforms. Reversing those investments would result in a severe and protracted economic setback. Bangladesh needs to be alert to the risks posed by fundamentalism. Success can be expected given Sheikh Hasina's deep commitment to overcome them.
One may recall that Begum Zia's government and later the military government foiled the three-billion-dollar Tata Group offer. If Bangladesh had accepted that offer, it might have already taken a leap of economic recovery and prosperity. To put it mildly, India has shown leniency to the friendly Hasina government, when Manmohan Singh and Pranab Mukherjee and later Narendra Modi ensured that India's four billion dollars of single-country assistance was provided to Bangladesh.