Baroda Cricket Association Banned Deepak Hooda For The Entire Domestic Season Due To Indiscipline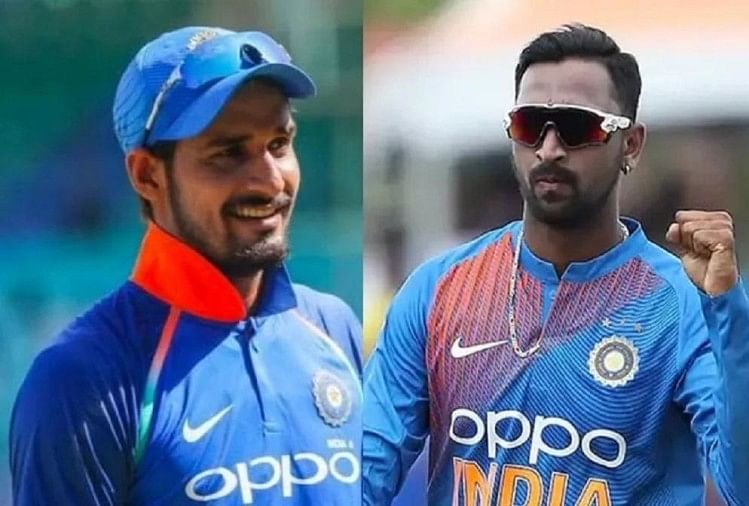 The Baroda Cricket Association has taken stern action for indiscipline of its senior cricketer Deepak Hooda. Hooda has been banned by BCA for the entire domestic season. This action was taken on Hooda in a dispute case with Captain Krunal Pandya.
BCA Secretary Ajit Lele said on Friday, "He (Hooda) has been suspended for this session for indiscipline and insulting the BCA and the game." He had walked out of the biologically safe environment of the team without telling the team and BCA. '
In fact, Hooda left the team at the beginning of the Syed Mushtaq Ali T20 Trophy over a dispute with Krunal Pandya. He accused Pandya of misbehavior. After this, BCA had written a letter to Hooda for the insult and indiscipline of the game.
The CEO of Baroda had said that Hooda could try to resolve the issue quietly with the team management and BCA. But he gained self-sympathy by disclosing his stand to the media only. He had also said that there is no team that does not have differences, but talking to the media and doing improper publicity only while giving his side of the story, withdrawing his name from the tournament, is not correct.
What was the whole matter
Let us know that just one day before the Syed Mushtaq Ali T20 Trophy starts, Deepak Hooda accused team captain Krunal Pandya of misbehaving. With this, he also withdrew his name from this tournament. Actually, the Baroda team had a practice session going on at Reliance Ground in Vadodara. During this time, there was an argument between Krunal and Deepak about something. During the debate, Pandya allegedly abused and even threatened Hooda. Subsequently, Hooda filed a complaint with the Baroda Cricket Association.
Apart from this, Hooda also wrote a letter, 'I have been playing cricket on behalf of Baroda Cricket Association for the last 11 years. Currently I have been selected for the Syed Mushtaq Ali Trophy. I am scared, sad and under pressure. For the last few days, team captain Krunal Pandya has been using abusive language with me in front of teammates.