Beeper Brings All Platform At One Place Like WhatsApp Signal Telegram And More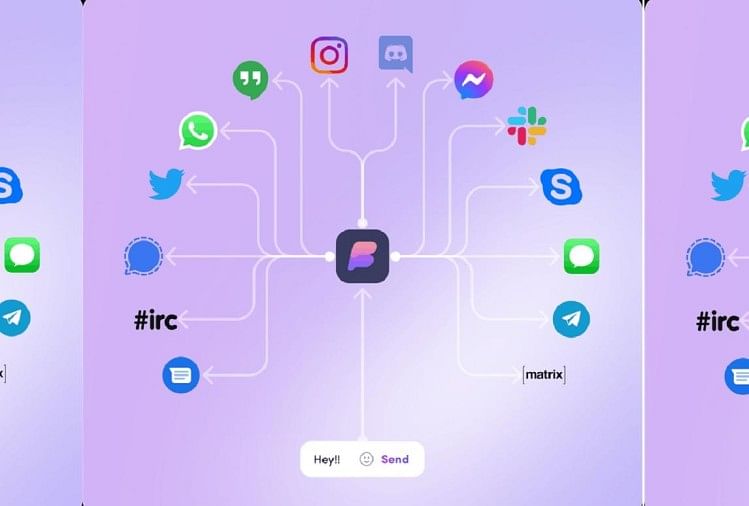 If you also have a complaint that you have to download different apps for different chatting apps, then this news is for you. Beeper (your beeper) has overcome this problem of yours. Beeper is a new app that offers 15 messaging platforms such as WhatsApp, Facebook Messenger, Telegram and Signal at one place. Simply put, the Beeper app is the junction of all messaging apps. The most important thing about Beeper app is that it also has the support of bringing Apple's iMassenger to Android, Linux and Windows.
Beeper App Features
The biggest feature of the Beeper app is that you will not have to download many apps. Apart from this, there is also an option to archive and snooze chat of any app, however one issue with Beeper is that it is a paid app i.e. every month you will have to spend $ 10 i.e. around Rs 730. This app cannot be downloaded from Google Play Store or Apple App Store. This will be downloaded only from the company's website.
Which apps have support on Beeper app?
Android Messages SMS
Beeper network
Discord
Hangouts
iMessage
Instagram
IRC
Matrix
Facebook messenger
Signal
Skype
Slack
Telegram
Twitter
WhatsApp
According to the company's claim, a new chat app is given Beeper space every week. For your information, let us know that Beeper was previously known as NovaChat. It is built under the open source matrix messaging protocol. It was created by Eric Migicovsky, the founder of Pebble smartwatches.