Big Breaking: Pak-backed terrorist organization working to create terror with new names in Jammu and Kashmir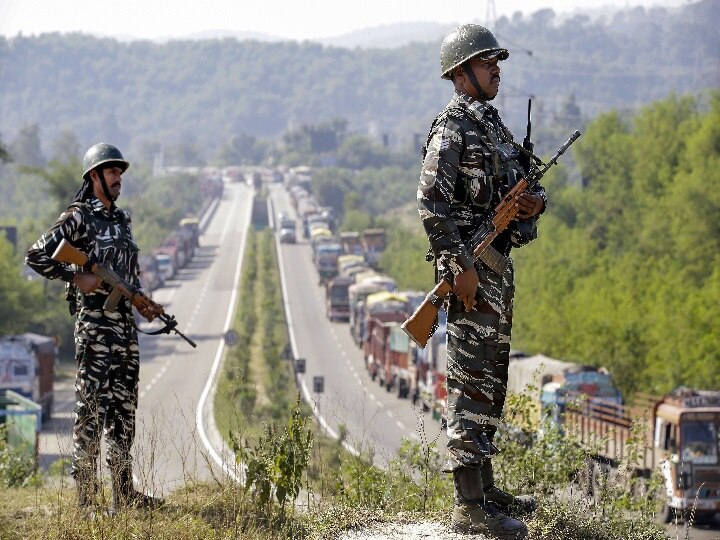 Pakistan-supported terrorist organizations operating in Jammu and Kashmir are working to spread terror under new names to increase their terrorist activities in the state. According to the Jammu Police, banned terrorist organizations Lashkar-e-Taiba, Jaish-e-Mohammed and Hizbul Mujahideen are running about a dozen such small terrorist organizations in Jammu and Kashmir.
On 6 February, Hidayatullah, the commander of the terrorist organization Lashkar-e-Mustafa from Jammu and the self-styled commander of the TRF from Samba, Jammu, were arrested on Friday. Along with this, the person named Sohail has been arrested in a conspiracy to terrorize Jammu on Sunday, he is being said to be a member of the terrorist organization Al Badr. According to the security forces, banned terrorist organizations Lashkar-e-Taiba, Jaish-e-Mohammed and Hizbul Mujahideen want to put the youth in the furnace of terror by forming terrorist organizations in Jammu and Kashmir.
If I believe Mukesh Singh of IG of Jammu, Hidayatullah arrested from Jammu is already working with Jaish-e-Mohammad Mohammed. Hidayatullah's strings have been associated with Jaish-e-Mohammed's handler Abu Bakr for a long time. According to the police, after spending about 8 months with Jaish-e-Mohammed, Hidayatullah formed a terrorist organization named Lashkar-e-Mustafa in Jammu and then kept trying to increase terrorist activities here at the behest of Jaish-e-Mohammed. .
According to the Jammu and Kashmir Police, these new terrorist organizations have only names and their actions are determined by the big terrorist organizations. Jammu Police is also claiming that these terrorist organizations give huge support from money to logistic support. Security experts are claiming that Pakistani intelligence agency ISI wants to avoid black listing of FATF by creating new terrorist organizations.
Experts are claiming that Pakistan has banned many terrorist organizations and for the past few times, many cases have also been registered against the dons running these terrorist organizations in Pakistan, which clearly means that Pakistan is internationally It wants to give the message that it is strict against terror and the new terrorist organizations emerging in Jammu and Kashmir are doing local terrorists there. At the same time, the Jammu police claim that they are keeping a close watch on all the big terrorist organizations of Pakistan and the security forces have taken many concrete steps to thwart this new conspiracy of Pakistan.