Big terror plot foiled on second anniversary of Pulwama attack, 7 kg RDX recovered – sources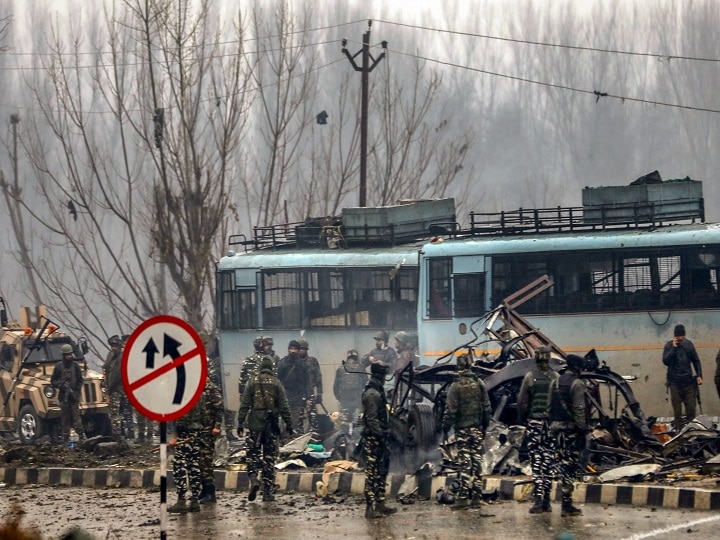 Security forces have foiled a major terrorist plot on the second anniversary of the Pulwama attack. According to sources, seven kg of RDX has been recovered in Jammu. Jammu police has also arrested a person. He belongs to Kashmir Valley. On the traces of him, such a large stockpile has been recovered. However, it has not been officially confirmed yet. Jammu police can hold press conference at 4:30 pm.
Two years ago today (14 February 2019), a suicide squad of Jaish-e-Mohammed attacked the CRPF convoy in Pulwama, Kashmir. 40 CRPF personnel were killed in this attack. The Pulwama attack was the result of a well-planned conspiracy in Pakistan. Under this plot, Jaish-e-Mohammed had trained arms and ammunition at the training camp in Al-Qaeda, Taliban and Haqqani in Afghanistan to train their terrorists.
How was the CRPF jawan attacked
It was a memorable experience for over 2500 personnel of the 76th battalion of CRPF returning from duty in Srinagar at 2.33 am from Jammu in the early hours of 14 February 2019, which turned into the most tragic incident a few hours later. As the convoy reached Lethpora 27 km before Srinagar, a chasing explosive-laden car hit the fifth bus of the convoy from the left side. The other bus was also damaged in the blast. The sound of firing was heard in the area, but no one knew who fired it.
A CRPF jawan present in the convoy said that the tremendous explosion shocked everyone. There was only chaos and confusion – I could only see the smoke there. Soon after the blast, Pakistan-based Jaish-e-Mohammed claimed responsibility for the attack. He said that this attack was carried out by Adil Ahmed Dar, a local fidayeen in Pulwama district of South Kashmir. Along with this, the organization also released a video of Dar. Sources in the National Investigation Agency investigating the attack said that Dar probably used 150 kg of ammonium nitrate (Super 90) – a fertilizer used for low-intensity explosions.