Bigg Boss 14: Jan Kumar Sanu came on target for insulting Marathi language, now apologized in the show, Bigg Boss also reprimanded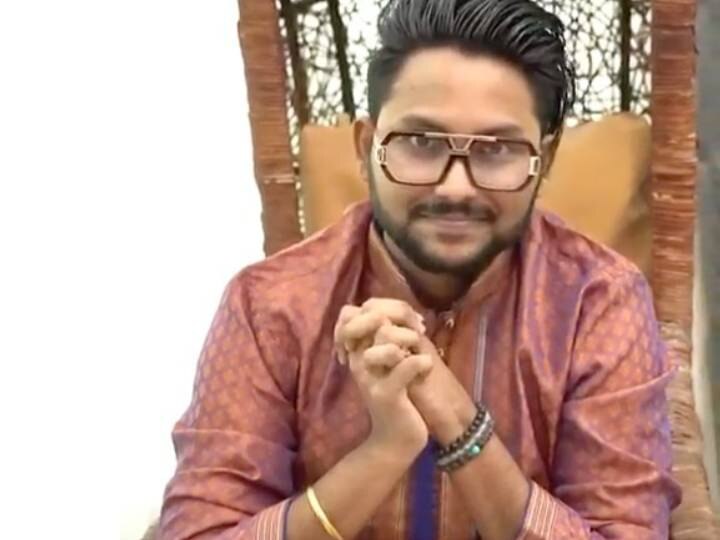 In the latest episode of Bigg Boss, Bigg Boss has reprimanded singer Jan Kumar Sanu. Two days ago, Jan commented on the Marathi language, which hurt the sentiments of the Maratha government and MNS, including the Marathas. In the latest episode, Bigg Boss summons Jan to the confession room and reprimands him for his comment. Bigg Boss told Jan that everyone is equal and no one has any right to say anything against any community or religion.
Bigg Boss said that while reprimanding his life, he said that a comment has hurt the feelings of a community. After this, Jan apologized to the Marathi community and said that he inadvertently hurt the feelings of the Marathi community, then he apologized for it. Jaan apologized to Bigg Boss and said that he assures that no such mistake will happen in future.
See here, Jan Kumar Sanu apologized-
https://www.instagram.com/tv/CG5WuwAgBDK/?utm_source=ig_embed
Irritated by marathi language
During an episode of Bigg Boss 14, Nikki and Rahul's growing proximity got irritated. Both were talking in Marathi. With this, Jan asked them not to talk in Marathi. Jaan said, "Talking in Marathi, don't talk in front of me, I get irritated. Tell me, Tereko, don't talk in Marathi in front of me. If you have the strength, don't speak in Hindi or speak otherwise. I am irritated."
MNS and Home Minister gave Chetwani
Subsequently, Maharashtra Navnirman Sena (MNS) leader Ameya Khopkar threatened the channel that if Jan Kumar Sanu did not apologize within 24 hours on the show, he would stop shooting for the show. He also warned John Kumar not to work in Mumbai. Maharashtra Home Minister Anil Deshmukh said on Wednesday that, "No human being can be stopped today in which language he should answer or question. When a contestant in Bigg Boss tried to answer in Marathi, it was totally wrong to stop him. Maharashtra Police will take necessary legal action against it.