Bihar election: Nepal Police raid BJP candidate Pramod Sinha's brother house, 23 kg of gold seized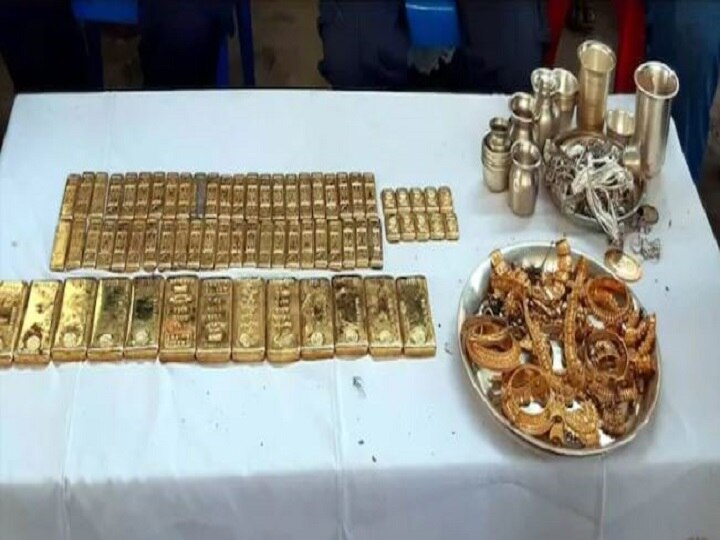 The police raided the house of Ashok Sinha, brother of BJP candidate Pramod Sinha from Raxaul Assembly seat in Bihar and recovered 23 kg of gold. Please tell that Ashok Sinha, brother of BJP candidate, does custom clearing work between India Nepal. Police has recovered 23 kg 275 grams of gold and 2 kg 262 grams of silver from room number 303 of Ganesh apartment in Birganj district of Nepal. This house is in the name of Ashok Sinha. According to Nepal Police, Ashok Sinha is a resident of Haraiya area of ​​East Champaran in Bihar. At the same time, the police said that no clue of Ashok Sinha has been found so far where he is. The value of gold and silver recovered by the Nepal Police is said to be around 12 crores.
After secret information, the police had put the red
According to the information, on the basis of secret information in the Ganesh apartment, the Nepal Police had raided. In which the police has achieved such a huge success. There was no one in the house when the police raided, so this action was taken by breaking the lock.
The case is set to be politicized
After this action of Nepal Police, various kinds of things have started coming out from the public. Significantly, recently, BJP has given ticket to Pramod Sinha by clearing the leaf of the current MLA Dr. Ajay Singh. Pramod has been the district president of JDU in East Champaran. Opponents believe that Pramod Sinha was given a ticket because of his influence. But now before the election, the matter is sure to be politicized after getting gold from brother's house.
No relation with brother's business- Pramod Sinha
On the matter, BJP candidate Pramod Sinha says that all his brothers have been living separately for about fifteen years. Everyone's businesses and houses are also different. Our name is being linked to the case under the conspiracy.