Bihar: Police and public clash during statue immersion in Munger, one dead and several injured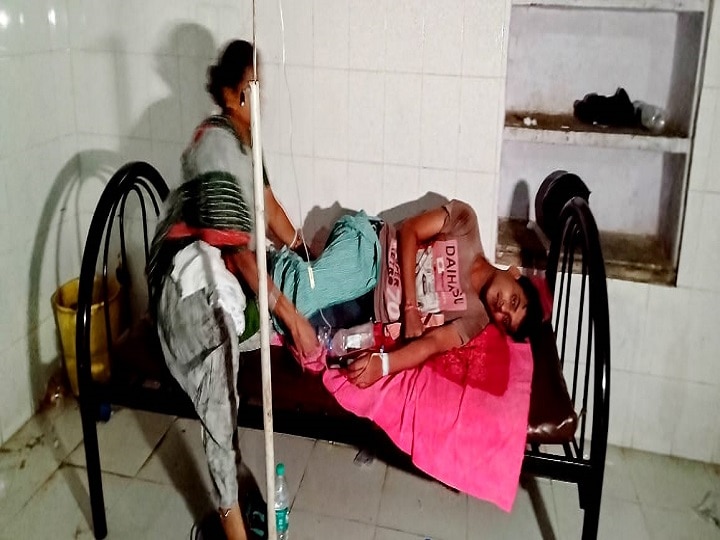 Munger: During the immersion of the statue in Munger, Bihar, the clashes between the police and the local people increased so much that during this period several rounds of bullets occurred in which one person was killed and about half a dozen people were injured. At the same time, three jawans including the Kotwali in-charge were also injured in this incident.
Actually, voting will be held in all the three assembly constituencies Jamalpur, Tarapur and Munger in Munger district in the first phase itself. The administration wanted to get the statue immersed soon. During this time, the public started protesting when Prasanna insisted on moving the Puja Committee near Deendayal Chowk at a slow pace to immerse the statue of Shadipur. During this time, the situation became violent, and to control the situation, the police started lathi-charge and the public threw stones. During this time, the situation became so fierce that bullets started firing, in this firing, 22-year-old Anurag Kumar, resident of Loha Patti of Kotwali police station area, died on the spot. Seven more people are injured in this firing, in which one of them is referred to Bhagalpur for treatment after seeing Gambir's condition, the other 6 are being treated at Sadar Hospital. According to Niranjan, deputy superintendent of Sadar Hospital, all the injured people will be x-rayed. If they are also shot in deep, then it will be referred.
The local people accused the police of firing
The family members of the deceased and the local people accused the police that we were immersing the statue but the police was asking to do it in a hurry, otherwise we were beaten and shot at, in which one was killed.
Police statement
After the incident, Munger's SP Lipi Singh said that during the immersion of the statue, there was a commotion by the mischievous element. Shooting is also done by mischievous elements. One has died in this and many others are injured. According to the SP, the police station in-charge is also injured and three policemen are also injured, at present the situation is peaceful.
After this incident, the immersion of the statue in Munger is being done by the police administration itself, from late night till morning the statue is being transported to the banks of the Sojhi Ghat Ganga for immersion. Let it be said that elections are to be held in Munger on 28th i.e. tomorrow.