Chinese soldiers arrested by security forces in Ladakh, military documents recovered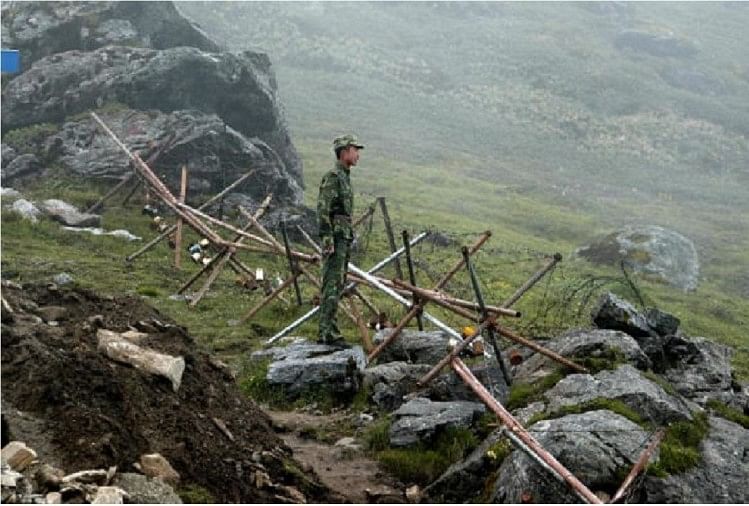 Security forces have detained a Chinese soldier in Chumar-Demchok area amid tension on the Line of Actual Control (LAC) of eastern Ladakh. It is believed that he may have inadvertently entered Indian territory. After following the due process, it will be returned to the Chinese Army as per established protocol.
In this regard, the Indian Army has issued a statement saying that the PLA soldier has been identified as Corporal Wang or Long. Which was caught after crossing the LAC in Demchok sector of East Ladakh. Medical assistance, food and warm clothes have been provided to protect her from extreme altitude and harsh climatic conditions.
The Army has said in its statement that it has received a request from the PLA regarding the missing soldier. As per protocol, after completing all the necessary formalities, it will be handed over to the Chinese authorities at the designated place for the meeting in Moldo, Chushul.
According to reports, a soldier of the People's Liberation Army (PLA) was carrying civil and military documents when he was captured by the army. Significantly, the tension between India and China Army has been continuing since May.
During this time violent clashes have also taken place between the two armies. On the night of 15 June, 20 Indian soldiers were killed in a violent skirmish with the Chinese army in the Galvan Valley of Ladakh. After this incident, tension on the border reached its peak.
At the same time, no information was shared by Beijing on the number of Chinese soldiers killed in the skirmish. However, an American intelligence report revealed that 43 Chinese soldiers were killed in the skirmish.
Last month, there was more than two aerial firing at the border. During this time, soldiers of both countries came face to face in Pegong Tso area. At the same time, several rounds of talks have been held between the two countries to end the deadlock on the border. However, no concrete solution has been found so far.