Chirag surrounds Nitish on Rahul Gandhi's PM's statement of 'effigy burning', this big charge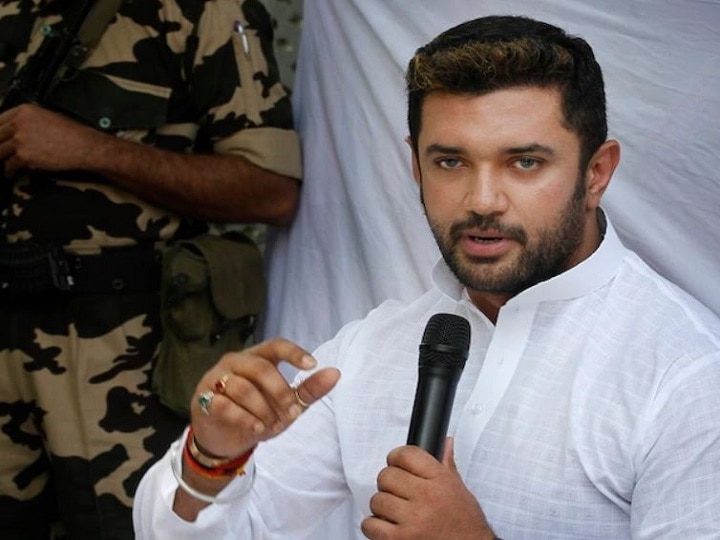 Patna: A series of allegations and counter-allegations are going on among the leaders regarding the Bihar Assembly elections. Lok Janshakti Party (LJP) President Chirag Paswan has surrounded Rahul Gandhi and Chief Minister Nitish Kumar on the statement of former Congress President Rahul Gandhi about Prime Minister Narendra Modi burning effigy in Punjab. Chirag said on Thursday that Prime Minister Narendra Modi is being maligned in a sponsored manner.
Chirag wrote on his Twitter handle, "On the land of Bihar, Rahul Gandhi referred to a condemnable incident in Punjab in relation to the Prime Minister and the current Chief Minister of Bihar Nitish Kumar is silent. They are desperate to share the stage with the Prime Minister, but do not open their mouths to this hateful statement of Rahul Gandhi.
बिहार की धरती पर राहुल गांधी जी ने प्रधानमंत्री जी के सम्बंध मे पंजाब में हुई निंदनीय घटना का उल्लेख किया और बिहार के मौजूदा मुख्यमंत्री @NitishKumar जी ख़ामोश है।प्रधानमंत्री के साथ स्टेज शेयर करने को बेताब रहते है मगर राहुल गांधी के इस घृणित बयान पर अपना मुँह नहीं खोलते है।

— युवा बिहारी चिराग पासवान (@iChiragPaswan) October 29, 2020
He further wrote, "On the auspicious occasion of Dussehra, LJP condemns the Punjab Government sponsored incident in which the effigy of Prime Minister Narendra Modi was burnt. This is not the culture of Punjab and neither has the people of Punjab done this. Surely Punjab Government is behind this abominable act.
It is noteworthy that on Wednesday, Rahul Gandhi had said in election meetings in Bihar that due to anger in this Dussehra, youth and farmers in Punjab burnt effigy of Prime Minister, not Ravan. The LJP president also targeted the government over the death of one person in a violent clash between police and locals in Munger.
The LJP president wrote, "What happened to the devotees of Maa Durga in Munger would be less to say a shameful incident. The local administration took action at the behest of the 'Mahisasura' government. The bullet cannot operate without order. Devotees of Maa Durga will kill this Mahisauri system on the 10th.