Congress Cwc Meeting: Ashok Gehlot Asked Rebel Mlas Do They Have Trust On Sonia Gandhi Or Not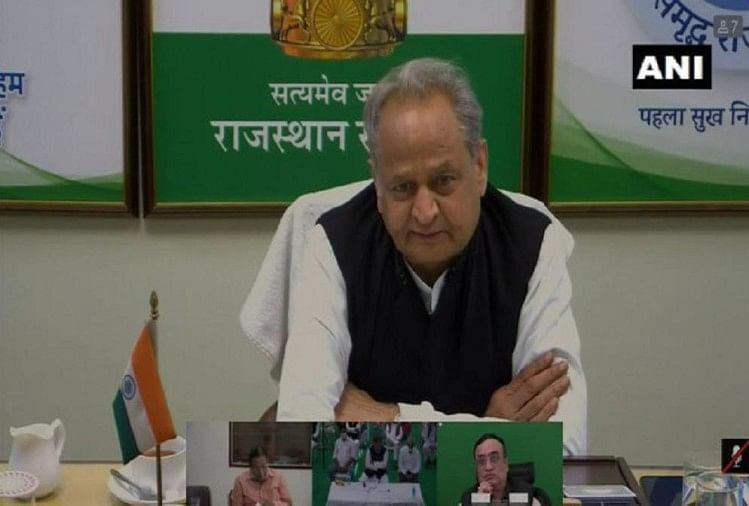 The Working Committee met on Friday to elect the new President of the Congress Party. On the one hand the leaders appealed to elect the president by holding internal elections soon, while the Chief Minister of Rajasthan Ashok Gehlot got angry with the rebel leaders and said why is the election so early, don't you believe in the leadership of Sonia Gandhi.
In the Congress Working Committee, Ashok Gehlot said that at present there are many issues in the country like farmer movement, inflation, economy, is it not necessary for the party to focus on these issues. The party president may be elected later. Let me tell you that before this many leaders of the party have written a letter to Sonia Gandhi regarding the organization elections.
According to the media report, Congress leader Anand Sharma raised the issue of organization elections in the meeting, to which Ashok Gehlot replied to him. In the meeting, it was said by Congress leader Rahul Gandhi that the party should remove its schedule soon, because apart from this there are many other issues which are important.
In today's meeting of the Congress Working Committee, it has come out that the Congress can hold internal elections in the month of June. This means that the party will conduct the election of the Speaker only after the assembly elections in five states.
The CWC meeting has passed resolutions demanding a probe on the farmer movement, vaccination and chat controversy. In Friday's meeting, it was decided that Congress would continue to protest against the agricultural legislation at the district and block levels.
Apart from this, Rajasthan Chief Minister Ashok Gehlot said that the price of vaccine is being fixed in the country but how will the poor get vaccinated. Oil prices are also increasing. People are being killed in the peasant movement. In such a situation, the central government is doing nothing, so there is a need to pay attention to such national issues.