Drugs Case: Arjun Rampal's girlfriend Gabriela Demetriades takes big step after brother's arrest, know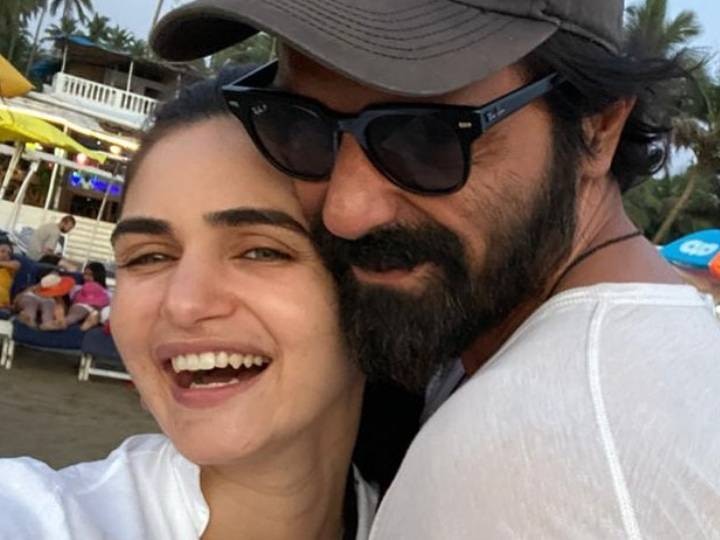 Bollywood actor Arjun Rampal's girlfriend Gabriela Demetriades has made her Instagram account private after the arrest of brother Agicialos Demetriades in the drugs case. Although Arjun's account is still public. NCB arrested Riya Chakraborty and his boyfriend Chakravarthy and other people in the drugs case in Sushant Singh Rajput case. Agicialos was in contact with these arrested peddlers as well as other drug peddlers.
The NCB arrested Agicialos Demetriades from a resort in Lonavala. He lived here with his fiance. An official said that 0.8 gram black stick was found from Agicialos, through which he used charas. Elprazolam tablets have also been recovered during a search from her home in Khar.
Samuel and Deepesh had contact
Call records of Agicialos Demetriades revealed that he was in touch with the people arrested in the Sushant Singh Rajput case. An NCB official told a news portal, "Agicialos used to sell a wide range of drugs. His mobile and other devices showed that he was in touch with Dipesh Sawant and Samuel Miranda, who had links to Riya and Shouvik."
NCB questioned many actresses
Sushant died on 14 June. The ED was investigating it with a money laundering angle, so a drugs case came out in it. After this, NCB started investigating this case and the drugs racket was revealed in Bollywood. Last month, NCB has questioned big actresses like Deepika Padukone, Shraddha Kapoor, Sara Ali Khan and Rakulpreet Singh. Their mobiles were seized by the NCB so that further investigation and dispatch could be done.