Earn big money by opening Aadhaar center for free, know the complete process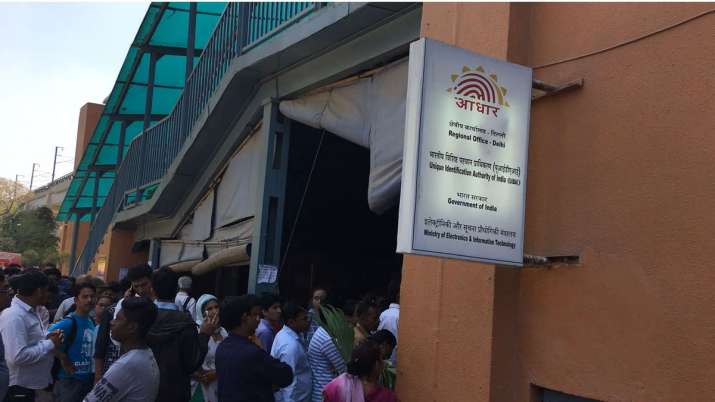 At present, Aadhaar is the most important document for Indian citizens. From bank to passport, it is very important to have an Aadhaar card for every job. On the other hand if any information on your card is incorrect, or your phone number has changed, or your address has changed. So for all these work you need to visit the Aadhaar Center. These Aadhaar centers are also called Common Service Centers or UIDAI franchises. Here you find the solution to the problems related to Aadhaar card.
These Aadhaar centers not only provide facilities to the people, but it is also a great opportunity for employment. You can also earn big money by taking Aadhaar card franchisee. But you will not know how this franchise is available. So today we are going to tell you about the problem related to this, how can you earn a good amount by taking the Aadhar card franchise.
How to get franchise of Aadhaar center
To get Aadhaar center franchise you have to take the exam conducted by UIDAI. After this you are given a license to open an Aadhaar service center. This exam is for certification. The person who passes the exam has to get Aadhaar Enrollment and Biometric verification done. After this, you will have to register at the Common Service Center.
Registration for Aadhaar center franchise will have to be done here
You need to get a license for the Aadhaar franchise. For this, you must first go to the website of NSEIT (https://uidai.nseitexams.com/UIDAI/LoginAction_input.action). Here first you have to click on Create New User.
After this a file will open in front of you. Here you will be asked to share the code. For Share Code, you need to download offline e-Aadhaar by visiting https://resident.uidai.gov.in/offline-kyc.
After downloading, both XML File and Share Code will be available.
Now in the next screen a form will open in front of you. Fill all the information sought in it correctly.
USER ID and Password will come on your phone and email ID. Now you can easily login to the Aadhaar Testing and Certification portal through this ID password.
After this, you will have the option of Continue, click on it and proceed.
A form will open again in front of you in the next step. Fill all the information sought here correctly.
After this your photo and a digital signatory have to be uploaded on the website. After that you double check whether you have filled all the information correctly.
After this, you can proceed by clicking on Proceed to submit form.
After this you will have to pay or pay. For this, you have to go to the menu of the website and click on the payment option. After this, you pay.
Also, please click on the option of Please Click Here to generate receipt and take payment receipt.
Center booking process
After filling all the information correctly, you will have to wait for 1 to 2 days.
Now you have to login to the website again. Click on the Book Center here and select your nearest center.
After this, you will be taken an examination related to it.
After this, you have to tell the date and time when you will be available to take the exam.
After this you will get the Admit Card after some time. Download it and get it printed.