Ghaziabad Double Murder: Injured girl big statement, said Red quarter aunt and Taylor uncle killed my mother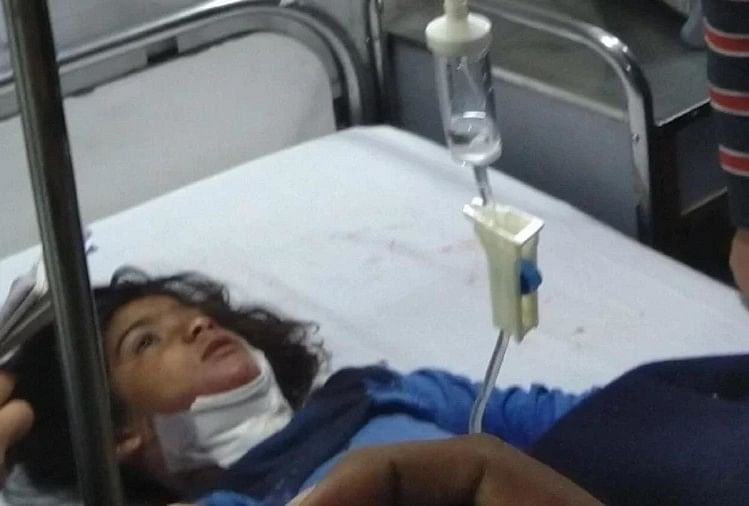 The injured girl admitted to Sarvodaya Hospital opened the secret of the incident. When IG Praveen Kumar reached the spot, the girl told that the fat uncle living in the Red Quarter used to come to the house. His wife has killed Mummy and Mam. We also killed people. The girl also told that she has a red colored house in the Red Quarter.
Neighbors present on the spot showed the girl a photo on the mobile of the person resident of the Red Quarter, and the girl said that she was the uncle, used to come to our house. His wife has killed him. Also, the girl also told that Taylor Uncle also beat her up. SSP Kalanithi Naithani sent the police team from the hospital to arrest the accused.
Police, with the help of ambulances, first took the injured to the district MMG hospital. Due to the critical condition of the children there, they were referred to GTB. Neighbors who came to the hospital with the children refused to be taken to the GTB Hospital, saying that refereeing the children needed immediate treatment, so would go to a private hospital.
The three children were taken from MMG Hospital to Sarvodaya Hospital in Kavinagar. A child who was seriously injured due to hospitalization on five ventilators operated in the hospital was referred to Yashoda Hospital, while 10-year-old girl Gauri and five-year-old child Rudra were admitted to the hospital. Where both are being treated. The doctor, who is treating the children, said that the girl has a neck injury while the child is in panic. A team of several doctors at the hospital examined the children.