Haridwar Kumbh Mela 2021: Suspense on Mahakumbh, deadline extended to complete the work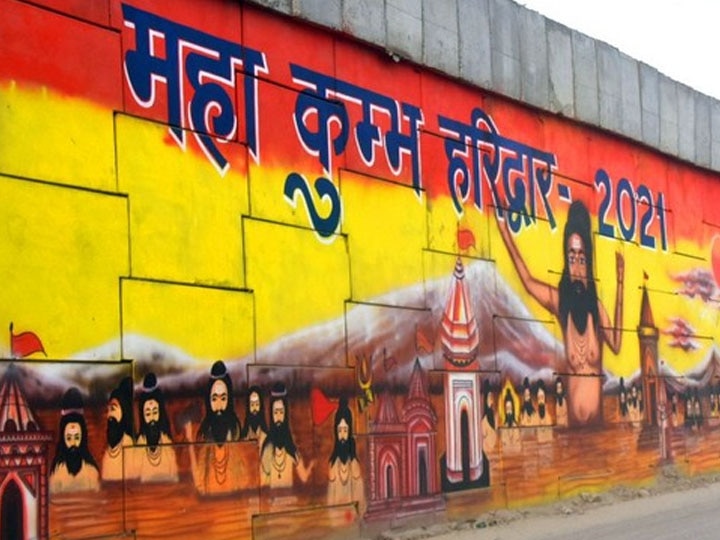 Haridwar: Deadline for the ongoing work on Mahakumbh has been extended in Haridwar, Uttarakhand. This has been done because the beginning of Kumbh is being considered from the month of March. The ongoing work related to Kumbh will also be completed by 28 February. The period of completion of the works of the first Kumbh was fixed by 15 February. But, if the Kumbh progressed, now the period of work being done with it has also been extended further.
Extended time to complete tasks
Suspense remains intact about the Kumbh being held in Haridwar. The way the government is keeping silent about the notification of Kumbh, it has been decided that the time for organizing Kumbh will take more time now. In such a situation, the period of completion of the works of Kumbh was 15 February, it has also been increased to 28 February.
Work will be completed by 28 February
Many such works are being done in Kumbh region which are temporary and some works are also being done on permanent basis. For a long time, the administration of the fair is doing a lot to claim the tasks. However, due to non-completion of the work, the deadline has been extended. However, most of the works are in the final stages of completion. Somewhere the painting is being done, and somewhere the finishing work is going on. But, these works could not be completed on time, so now they have been asked to complete by February 28.
Work is incomplete
Talking about temporary works, lighting, water system and temporary toilets are to be built in Haridwar in view of Kumbh. The administration of which will take more time to complete. However, some permanent work is in the final stages but even these could not be completed by the time fixed. While the work of flyover at Singhdwar and Bhupatwala is still incomplete, the finishing work is going on in the final phase on the faith path being constructed in Niladhara.