Hyderabad Rain: 50 people died so far in Hyderabad due to rain-floods, trouble will continue for the next six days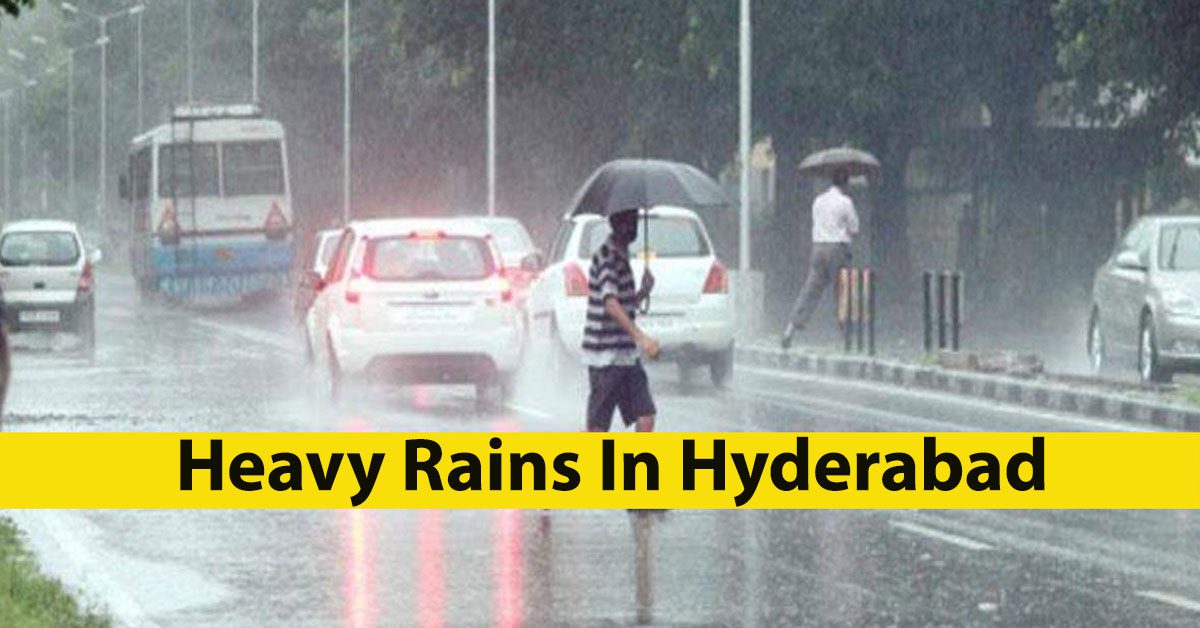 Heavy rains in Hyderabad have broken into skies. The city is not able to handle the torrential rains yet that once again the process of strong rains has started in the city. Flood-like conditions have arisen in the lower areas of the city. Due to heavy rains, there has been water logging in many parts of the city, due to which traffic has been disrupted.
The situation of heavy rains is such that the city roads have become flooded. There is water everywhere. People's life has been affected due to rain. People also have to face trouble in getting out of the house. People in low-lying areas are trapped inside their homes as well, because there is water up to the knees. Relief-relief work is going on by the state government.
The most affected area due to heavy rains in Hyderabad is Chandrayagutta, where people are trying to bring life back on track. So far, 50 people have died due to rain and floods in Hyderabad. Many animals have also been reported killed due to rain.
Relief workers are constantly working
Singapore township of Medchal Malkajgiri district recorded 157.3 mm of rain on Saturday. At the same time, Bandalaguda near Uppal in the city recorded 153 mm of rain. Along with this, roads were flooded in Nampally, Abidas, Kothi, Basheerbagh, Khairatabad, Goshamahal and Vijayanagar Colony. Disaster Response Force personnel of Greater Hyderabad Municipal Corporation are constantly doing rescue work in water logging and floods.
In a tweet, Viswajit Kamapati, director of Vigilance and Disaster Management of the Greater Hyderabad Municipal Corporation, said that disaster rescue team personnel are constantly working to extract water from the ground and all possible measures are being taken in the wake of rain.
Traffic interrupted on main roads
Hyderabad-Warangal, Hyderabad-Vijayawada main road has been converted into a pond due to heavy rains. Many vehicles were washed away in the flood waters in Chatrinaka area. A large pit was built on Falaknuma railway bridge. Traffic has been disrupted due to water logging on several major roads of the city.
Rain will continue for the next six days
At the same time, Hyderabad may receive rain for the next six days. The Indian Meteorological Department has issued an alert for this and said that there is a possibility of strong lightning and rain in Telangana. The department has predicted light to moderate rains in some parts of the city today or Sunday.
The department said that there is a possibility of rain or thunderstorm in Hyderabad, with partly cloudy Sunday. On Monday, the sky will be cloudy in the city on Monday and there may be strong rains on Tuesday. After this, cloudy sky will again prevail on Wednesday and rain is forecast on Thursday and Friday.
CM asked for help from Central Government
Andhra Pradesh Chief Minister YS Jaganmohan Reddy has appealed to the central government for help in the wake of the rains. Reddy wrote a letter to Union Home Minister Amit Shah on Saturday and demanded immediate help of Rs 2,250 crore to deal with the rain-flood.
Loss of five thousand crore rupees
According to the state government, due to heavy rains, so far, a loss of five thousand crores has been done. Breakage of roads and electric poles etc. has caused more damage. Apart from this, crops have also suffered a lot.