IAS Success Story: From Commerce graduate to IAS officer, how did Shivani Goyal win her difficult journey?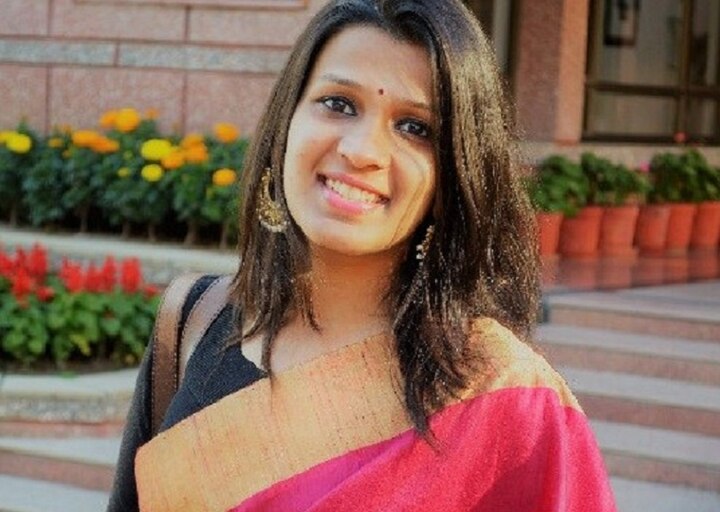 Born and brought up in Delhi, Shivani passed the UPSC CSE exam in the year 2017 with 15th rank in the second attempt. Shivani, who graduated from the prestigious Shri Ram College of Commerce in Delhi, had to stay a year to take the exam as she did not reach the minimum age limit. However, clear about her goal, Shivani had started preparations for this much in advance. After failing in her first attempt, he overcome the shortcomings in the second attempt and not only got selected but also became a topper. Shivani believes that apart from preparing for other subjects, Essay and Ethics are two such papers in which less marks can be scored with less hard work than other subjects, if some things are taken care of. Today, you know tips to pass both these papers with good marks from Shivani.
Prepare some topics for this in advance
Shivani talks in an interview given to Delhi Knowledge Track, that when you look at last year's question paper to get information about Essay, then you will find that there are some topics from which questions come in every alternate year. Such as education, women, environment etc. You can prepare some broad topics in advance. Although stick to the topic that is being talked about in the essay, keep the intro and ending ready on some common topics so that the time of paper is not wasted a lot. You can also start an essay with a story, quote or event. Although this is not necessary, such a start has a good effect. Similarly, prepare the end as well, while talking about various topics, what will you conclude in the end.
Make essay multi dimensional
Shivani says that while writing an essay, it is better to go deep into a subject and touch its various dimensions, that is, write multi dimensional essays. It makes a good impression. Where possible, keep supporting exams in support of your talk. If this exam is for real life, then what to say. Proceed by connecting strings of things, that is, avoid deviation. Keep your opinion both in the fore and against the subject, but overall proceed with a balance approach. Finally, end your talk with the solution.
Write what has been asked and not what you know
Many times, the candidates make a big mistake that when they come to a topic similar to the one they had prepared from home, they simply write what they do not see what has been asked in the question. Keep in mind what the subject is and do not deviate from it. For this, practice writing essays daily for the first few days of the paper so that you do not have problems on the main exam day. Many times the candidates feel lack of time by not practicing and they start well, but by the end the whole rhythm gets spoiled.
Syllabus is very important for ethics
Shivani says that while syllabus is very important for every paper, as far as ethics is concerned, sit before the syllabus before preparing it. Take up each subject and see what kind of material is required to write under it. Look at last year's paper and check how the toppers have written their answers. Talk only on the point that is being discussed. Try to explain the solution like an officer and not leave it as a problem.
Here too, give examples of common things of life in favor of your talk and support your point by referring to the events happening in day to day life. If you practice before the exam and see the previous year's paper, there will be no problem.
Keep in mind that with a little effort in these two papers, very good marks can be brought which also play an important role in improving your over-all rank. So take both these papers very seriously and prepare them fiercely.