Ind Vs Eng: After 3rd day India going strong, England in deep trouble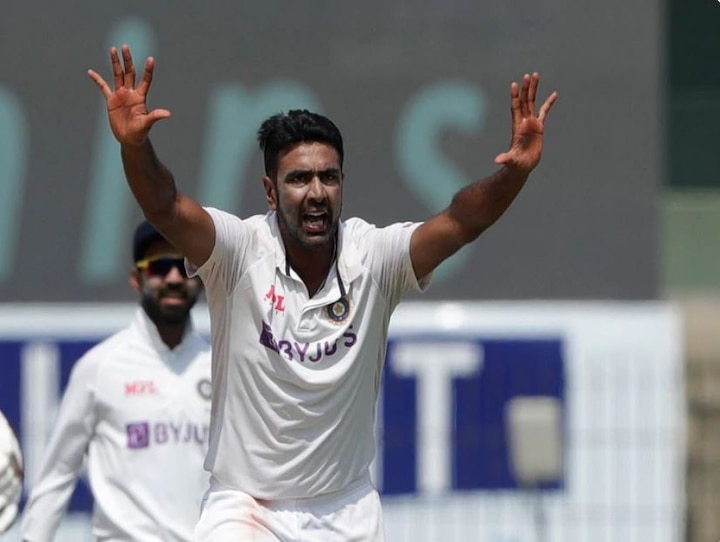 India, thanks to the bowling performance of the bowlers, tightened their grip on the match by stopping England for 53 for three in the second innings till stumps on the third day of the second Test match being played at the MA Chidambaram Stadium here. Seven wickets are required to win. India's second innings was all out for 286 runs and they set a target of 482 runs to win against England. By the end of the day's play, Daniel Lawrence was present at the crease with 38 balls and two fours and a six with the help of 19 and captain Joe Root two runs off eight balls.
England still need 429 runs to win the match and have seven wickets left while India have six full seasons and at least 180 overs. For India, Akshar Patel took two wickets for 15 runs and Ravichandran Ashwin took one wicket for 28 runs.
England lost the wicket of Dominic Sibley while chasing a big target. Akshar was lbw to Sibley. He scored three runs. After this Ravichandran Ashwin caught Rory Burns by Virat Kohli. Burns scored 25 runs in 42 balls with the help of four fours.
After this, Akshar gave a third blow to England by catching Jack Leach at the crease as Knight Watchman by Rohit Sharma. Leach was dismissed without opening the account on the first ball.
Earlier, in the second innings for India, Ashwin scored 106 runs with the help of 14 fours and a six in 148 balls and Virat Kohli scored 62 runs in 149 balls with the help of seven fours. Thanks to the 96-run partnership between the two batsmen for the seventh wicket, Team India set a goal like Pahar in front of England.
Ashwin hit the fifth century of his career. This is the third time Ashwin has scored a century and five wickets in a single Test. Ashwin took five wickets for 43 runs in the first innings. In the first session on the third day, Rohit Sharma started playing for India 25 and Cheteshwar Pujara by seven runs. Pujara however was runout soon and with the help of a four off 23 balls, went to the pavilion on the score of seven.
Soon after Pujara's dismissal, Rohit was out stumped by Jack Leach. Rohit scored just one run and he was dismissed for 26 runs with the help of two fours and a six in 70 balls. Rishabh Pant, who came to the crease as a new batsman, could not last too long and Jack Leach stumps him and sent him to the pavilion. Pant hit a four in an eight-run knock off 11 balls. Kohli then extended the innings with Ajinkya Rahane but Rahane could not support the captain for long and was caught by Moily Ali off Oli Pope. Rahane scored 10 runs in 14 balls with the help of two fours.
However, Kohli continued to handle the innings while batting halfway from one end. Meanwhile, Moin lbw Akshar Patel and gave India the sixth blow. Akshar was dismissed for seven runs in 18 balls with the help of a four. Kohli and Ashwin then handled the faltering Indian innings and both batsmen, while batting excellently, troubled the England bowlers a lot. With this, Kohli completed the 25th half-century of his Test career.
However, Kohli, playing in rhythm, was called out lbw for Moin. After Kohli, Kuldeep Yadav, who came to the crease as a new batsman, soon returned to the pavilion after being trapped leg before Moeen. Kuldeep scored three runs in a nine-ball game. Ishant Leach was caught by giving a catch to Ollie Stone. Ishant scored seven runs. Ashwin was bowled by Stone and bowled out as the 10th batsman. Mohammad Siraj remained unbeaten on 16 off 21 balls with two sixes. From England, Jack Leach and Moin Ali got four wickets and Oli Stone got one wicket.