India's Forex Reserves Decline From 1.839 Bn Dollars To 584 Bn Dollars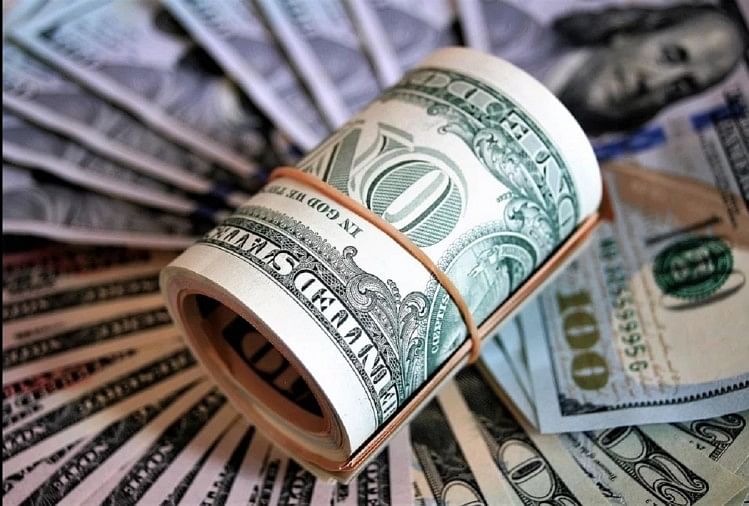 The country's foreign exchange reserves declined by $ 1.839 billion to $ 584.242 billion in the week ended 15 January. This information is given in the data released by the Reserve Bank of India (RBI). Earlier in the week ended January 8, foreign exchange reserves had risen by $ 758 million to touch an all-time high of $ 586.082 billion.
Foreign currency assets remain at $ 541.507 billion
According to the data released by the Reserve Bank of India, the depletion of foreign currency assets (FCA) in the reporting period led to a fall in the currency reserves. Foreign currency assets form a major part of the total foreign exchange reserves. According to the Reserve Bank's weekly data, FCA declined by $ 284 million to $ 541.507 billion in the reporting period. The FCA is denominated in dollars, but includes other foreign currency assets such as the euro, pound and yen.
Gold reserves decreased by $ 1.534 billion
According to the data, the value of the country's gold reserves declined by $ 1.534 billion to $ 36.06 billion during the week ended January 15. The country's special drawing rights in the International Fund for Fund (IMF) declined by $ 4 million to $ 1.512 billion, while the reserve reserves with the IMF decreased by $ 17 million to $ 5.163 billion.
What is foreign exchange reserves?
Foreign exchange reserves are funds or other assets held by the country's central banks, which are used to repay liabilities when needed. Adequate foreign exchange reserves are very important for a healthy economy. It provides much needed help to the economy in the event of an economic crisis to support imports. This includes foreign currency assets, gold reserves and other reserves in the IMF, of which foreign currency assets hold the largest share after gold.