Israel Netanyahu Government Taken Action On Some Organizations For Calling Him As Racist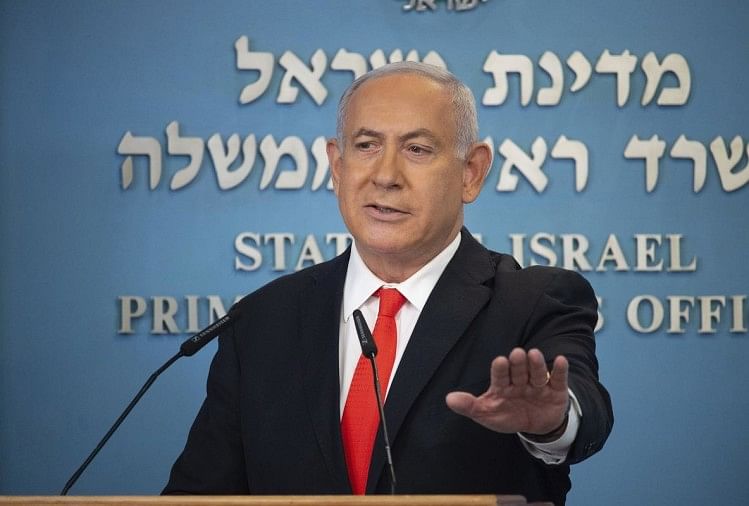 Human rights organizations voicing the rights of Palestinian residents in Israel have been banned from going to schools and interacting with students. The announcement was made by the Education Minister of Israel.
Last week, the human rights organization B'Tselem issued a report saying that Israel is running a racist system by capturing Palestine's territories. According to Israeli media, the Netanyahu government has been extremely upset with this report. Now Education Minister Yoav Galant has instructed his ministry officials to ban the admission of schools in organizations that call Israel a racist system or insult Israeli soldiers.
In its report, B'Tselem said that Palestinians are living in different forms in areas that Israel has illegally occupied. Israel was captured by Israel on its western side, Gaza, and eastern Jerusalem. Palestinians living in these areas have fewer rights than Israelis. B'Itselem was banned from school on Sunday. But on Monday, the group said that it cannot be deterred by such steps of the government. She said that her activists related the students of Haifa's school through virtual means after the ban was imposed.
B'Tselem said- We are determined to gather the facts, document them and analyze our findings to the Israeli public and the world. This organization said, the Education Minister while ordering the ban on B'TTselem to schools said that they are against lies. At the same time he said that he is a Jew and a supporter of democratic Israel. But the real thing is that the Education Minister is lying. Israel cannot be called a democracy, because here measures are adopted to continue the supremacy of Jews over one group over another, ie Palestinians.
Adalah, a statutory rights organization relating to the Arab-origin settlements present in Israel, has appealed to the Attorney General of the country to rescind the order of the Education Minister. This organization alleges that the Education Minister has gone out of his jurisdiction to issue these orders to suppress the legitimate voices.
In Israel, a law was passed in 2018, under which there is a provision for prohibiting speech in schools of organizations seeking legal action against Israeli forces. It is not yet clear whether the Israeli Education Minister has issued the latest order under this law. Israel has claimed that it is a democracy, where Palestinians also enjoy equal rights. The Palestinian population in Israel is 20 percent of the country's total population.
But contrary to the Israeli claim, analysts believe that Palestinians are treated as third-class citizens in Israel. There are about 60 such laws in the country through which Palestinians are simultaneously discriminated against in the housing, education and healthcare sectors. These facts have been mentioned in the B'Itselem report and Israel has been accused of being a racist.