Kangana Ranaut reacted after registering an FIR, tweeting and writing- Preparing to send me to jail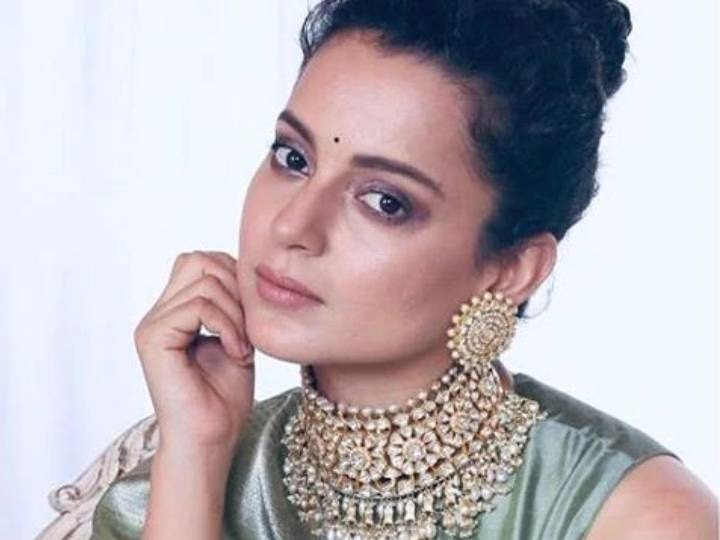 A Mumbai-based lawyer has filed a criminal complaint against Bollywood actress Kangana Ranaut on Thursday. The lawyer has accused him of tweeting against the verdict of a local court, on which the court ordered to register an FIR against him. Mumbai Police has issued summons regarding this. Kangana Ranaut has done a twit with this few minutes ago.
Kangana Ranaut tweeted that an attempt is being made to send her to jail. He has also questioned the growing intimacy in the country and tagged Aamir Khan. He wrote, "As Rani Laxmibai's fort was broken, my house broke, as Savarkar ji was put in jail for rebellion, I am also trying my best to send him to jail, going to the Intlance Gang and asking how many sufferings Have you endured in this internal country? "
Watch Kangana Ranaut's tweet here
जैसे रानी लक्ष्मीबाई का क़िला तोड़ा था मेरा घर तोड़ दिया, जैसे सावरकर जी को विद्रोह केलिए जेल में डाला गया था मुझे भी जेल भेजने की पूरी कोशिश की जा रही है, इंटॉलरन्स गँग से जाके कोई पूछे कितने कष्ट सहे हैं उन्होंने ने इस इंटॉलरंट देश में? @aamir_khan

— Kangana Ranaut (@KanganaTeam) October 23, 2020
FIR on court's order
Explain that Mumbai Police has issued summons to Kangana Ranaut and her sister Rangoli Chandel and called for questioning next week. Another complaint has been filed against the duo on the orders of the Bandra Metropolitan Magistrate. In a complaint filed in Andheri Magistrate Court, advocate Kashif Khan Deshmukh has accused Kangana of sedition and creating differences between the two religious communities through his tweet.
Kangana accused of making fun of judiciary
The lawyer has said in the complaint that Kangana Ranaut has insulted various communities of India, this country of law and official government bodies and even mocked the judicial system. After this, the Bandra court has ordered the Ad Police to register an FIR against Kangana Ranaut. Kangana used the Pappu army on this decision of the court. The case will be heard on 10 November.