Know who is actress Gehna Vashisht, crime branch arrested her in adult video case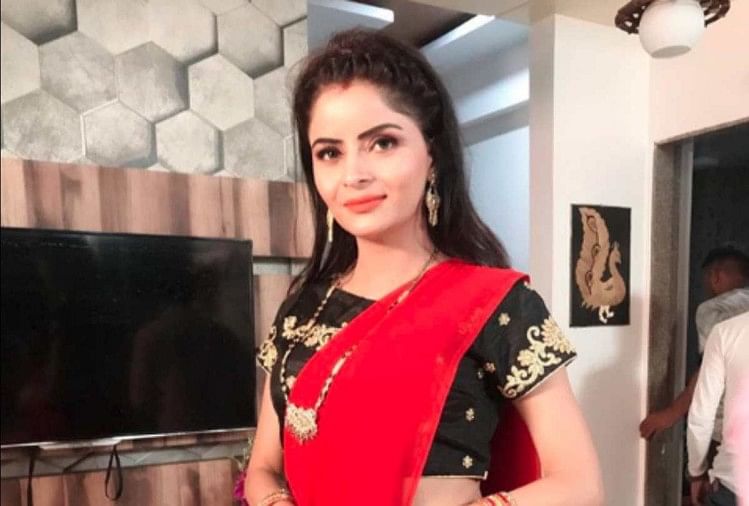 'Gandi Baat' fame actress Gehna Vashistha has recently been arrested by the Crime Cell property cell. Gehna has been accused of shooting and uploading adult videos on a website. Due to which she has been arrested. Although Gehna Vashistha has been in the headlines many times before. She has an old relationship with controversies. Many times they have had to bear the brunt of it. Let us also tell you who is this actress Gehna Vasistha ..
Actress Gehna Vasistha's real name is Vandana Tiwari. She is born in Chimri village of Chhattisgarh. Gehna was interested in acting and modeling from the beginning. She has also won the title of Miss Asia Bikini in the year 2012. Gehna has shown her talent in Hindi and Telugu cinema with many advertisements. Gehna has been in the headlines many times before. She was also beaten up for one of his photoshoots.
In the year 2020, Gehna Vashisht came into the limelight when a video of her went viral on social media. In this video, Gehna wrapped the tricolor under her waist and with this she was posing in a very erotic style. There was a lot of panic on social media as soon as these videos went viral. After which some people also beat up Gehna in Mumbai. On this video, Gehna while giving his clarification said that this video was uploaded by one of his friends. However, it was also considered his publicity stunt.
In 2019, Gehna Vashisht became seriously ill during the shooting. After which he was admitted to the hospital. Gehna had been shooting continuously for several hours without eating anything – PA. Due to which she fainted and her condition became very serious. Gehna remained unconscious in the hospital for several days. Doctors said that it would have been difficult for them to have a few minutes delay in getting treatment.
Please tell that Gehna was seen in Alt Balaji's web series 'Gandi Baat'. Apart from this, she worked in the Star Plus serial 'Behen'. Gahna Vashist has acted in around 70–80 commercials so far. Also appeared in 30 South films. She also hosted a show of Yograj Singh and Atul Vasan at Cricket World Cup 2015 on the big screen. His show was also well received by fans.