Laxmikant Berde: who appeared in the role of a servant in most of Salman Khan's films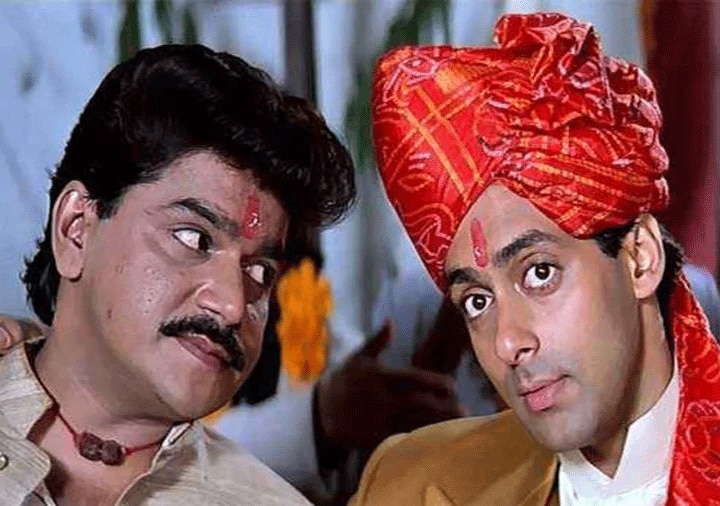 Even if the name is not known, every viewer will be aware of this face, especially the one who has seen Salman's films. I have seen Laxmikant Berde appearing in films like Maine Pyar, Har Aapke Hain Kaun, Anari, Saajan, Son. Who played the role of a servant in most of Salman's films. And in his own way, he forced people to laugh while holding his stomach. Even today people remember his comedy. Let us tell you some special things related to the life of this great actor.
Was fond of acting since childhood
Laxmikant Berde was fond of acting since childhood. And the childhood spent in trouble did not stop him from realizing his dreams. He used to participate in Harnataka in school. It was from here that he climbed the first step of acting. When he grew up, he started working as a production house with Marathi Saathiya in Mumbai. And after some time he joined Marathi cinema. He acted in many Marathi films.
Identity created in Marathi films
Before Hindi films, Laxmikant had made his mark in Marathi films. He was seen in supporting roles in Marathi films, not as a hero. But on seeing this, he became the identity of Marathi cinema. Especially in the Comedy Zone. He got a lot of love from the audience there.
'Maine Pyar Kiya' was the first Hindi film
When Laxmikant made a good mark in Marathi cinema, he turned to the Hindi film industry. Her first Bollywood debut was – Main Pyar Kiya. In which he first appeared with Salman Khan. This was also Bhagyashree's first film which was a big hit. And after that Laxmikant acted in many Hindi films. Laxmikant Berde appeared in many films along with Saajan, Anari, Hum Aapke Hain Kaun and many more. During these films Salman Khan and Laxmikant had a very loving relationship.
This is how personal life is
Laxmikant married actress Ruhi Berde. Both of them worked together in Hum Aapke Hai Kaun. But this relationship did not last long. And they split up. After this, he married Priya Arun and hid this marriage for a long time. They also had two children.
Died in 2004
Laxmikant Breard said goodbye to the world at a very young age. He died of kidney disease in 2004. People from Marathi and Hindi film industry attended his funeral.