Mayawati suspended 7 rebel MLAs, said- will reply to SP, even if BJP has to vote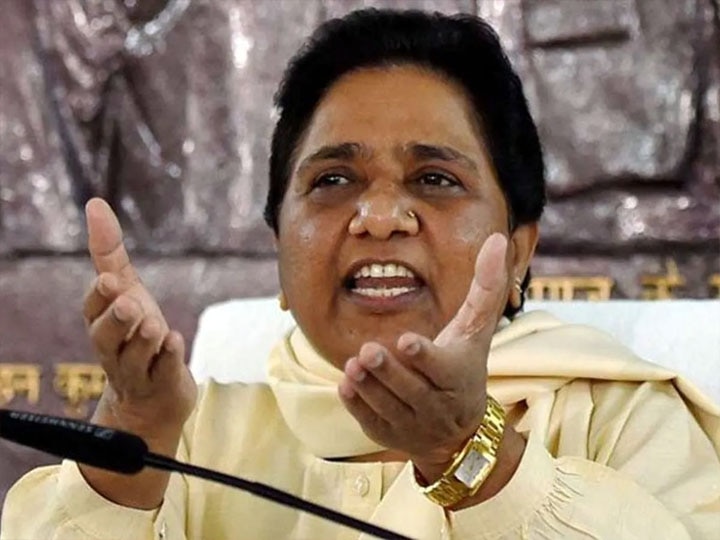 Lucknow: Interesting turn has started coming once again in the politics of UP. Akhilesh Yadav first tried to dent the BSP camp for the Rajya Sabha elections. Now Mayawati has made a big counterattack. Seven MLAs who revolted in the Rajya Sabha elections have been suspended by the BSP supremo. With this, he announced that in the election of MLC, he would put full force to answer the tit for BSP. Mayawati said that even if the BJP has to vote, they will give it.
Names of 7 rebel MLAs suspended
BSP has Aslam Rainey (Bhinaga-Shravasti), Aslam Ali Chaudhary (Dholana-Hapur), Mujtaba Siddiqui (Pratappur-Allahabad), Hakim Lal Bind (Handia-Prayagraj), Hargovind Bhargava (Sidhauli-Sitapur), Sushma Patel (Mungra Badhah) And Vandana Singh- (Sagadi-Azamgarh) is suspended. After being expelled from the BSP, the MLAs are busy making their next strategy. The expelled MLAs are going to meet at a secret place.
Mayawati said, "We had another anti-Dalit face during the Rajya Sabha papers yesterday. In which, if not successful, like 'Khisiyani cat pillar noche', the party is forcefully accusing BSP of colluding with BJP and wrongly contesting elections. "
The BSP supremo said that "this time, to prevent the NDA from coming to power in the Lok Sabha elections, our party has forgotten the incident of conspiracy to kill me in the SP government. Alliances with the SP to weaken the narrow forces in the country" Had fought the Lok Sabha elections. From the very first day of the SP's alliance, SC Mishra used to keep saying that if the alliance is done now, Behenji should forget the case of June 2 and withdraw the case, the case had to be withdrawn during the election. '
Mayawati said, "After the result of the election, the attitude of his party has seen from them, we felt that it was a big mistake to withdraw the case and should not have aligned with them."