Mirzapur 2 Reaction: Users reacted to the stream ahead of time, someone expressed surprise, someone said 'Mirzapur Night'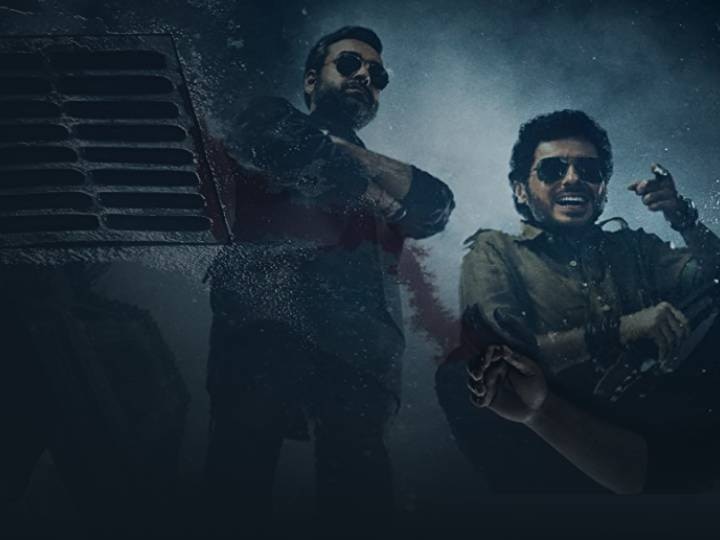 Streaming of the web series 'Mirzapur 2' has started on Amazon Prime. The web series was to be streamed from today. Many fans have expressed happiness on the release before the expectations of the people, so many have been surprised and they have given reactions on Twitter. People are also expressing their excitement about the series. People are also describing this surprise given by the makers as 'Mirzapur Night'.
With the stream of Mirzapur 2, people have started sharing screenshots, video clippings of all its episodes on Twitter. Someone settled it immediately. Someone is calling it a weekend gift. One user has called it Mirzapur 2 weekend. However, posts of Mirzapur 2 Boycott also appeared in the meantime.
See the user reaction on Twitter here
Telegram
Amazon Prime & #Mirzapur2
Three Words carrying too many emotions 😁😂😜 pic.twitter.com/XIpNfbupJd

— Utkarsh Sinha (@Utkarshsnh) October 22, 2020
#Mirzapur2
Streaming now
Hindi audio pic.twitter.com/0rEjUQGNkI

— 💆🏻‍♂️ (@Suryasubramany1) October 22, 2020
When you expect #Mirzapur2 to be release on Friday but it's available on Amazon prime today: pic.twitter.com/yD3Ed4Sh98

— SarcasticKalra (@Sarcastickalra) October 22, 2020
Everyone like this #Mirzapur2 pic.twitter.com/e7pNP5NOkt

— geet bhamare (@gitanjalibhama1) October 22, 2020
Morning scens#Mirzapur2 pic.twitter.com/hR4PgyUVZ3

— Raghav Chauhan (@MahnameisRalph) October 22, 2020
Because it's Mirzapur night 🤟#Mirzapur2 pic.twitter.com/fz7rpB6QWJ

— Prateek Jain (@pjain05656) October 22, 2020
Me to my friend just before #Mirzapur2 release.

Amazon prime ka ID password dede bhai: pic.twitter.com/MrzlZ1RlsK

— Nazar Battu👹 (@Nazar_Lg_Jayegi) October 22, 2020
#Mirzapur2 #AmazonPrime
mirzapur season 2 released your friends when they know you have a prime membership- pic.twitter.com/YHuePGrZRn

— Jay_bhardwaj25 (@jaybhardwaj_25) October 22, 2020
So who all binged on #Mirzapur2 last night? Be honest. Asking so that I can mute you all until I watch it. I don't want any of you on my TL.

— Gaurav Pandhi (@GauravPandhi) October 23, 2020
Just a picture of legends,
Who've entertained 3 generations!
🙈🙈🙈#Mirzapur2 pic.twitter.com/xpbR341fCM

— ब्रम्हवादिनी 🙅 (@NehaV_Jain) October 23, 2020
Strong cast of mirzapur 2
'Mirzapur 2' has a strong starcast which shows its strong performance like the previous season. Shweta Tripathi Sharma appeared as an injured woman whose determination is also reflected in her character. In Sharad's character, Anjum is seen doing excellent work in Sharma. There are many important characters like Pankaj Tripathi, Divyendu Sharma, Vijay Verma, Amita Sanyal.