Navratri Special 2020: Make fast healthy by using these five things, you will not feel hungry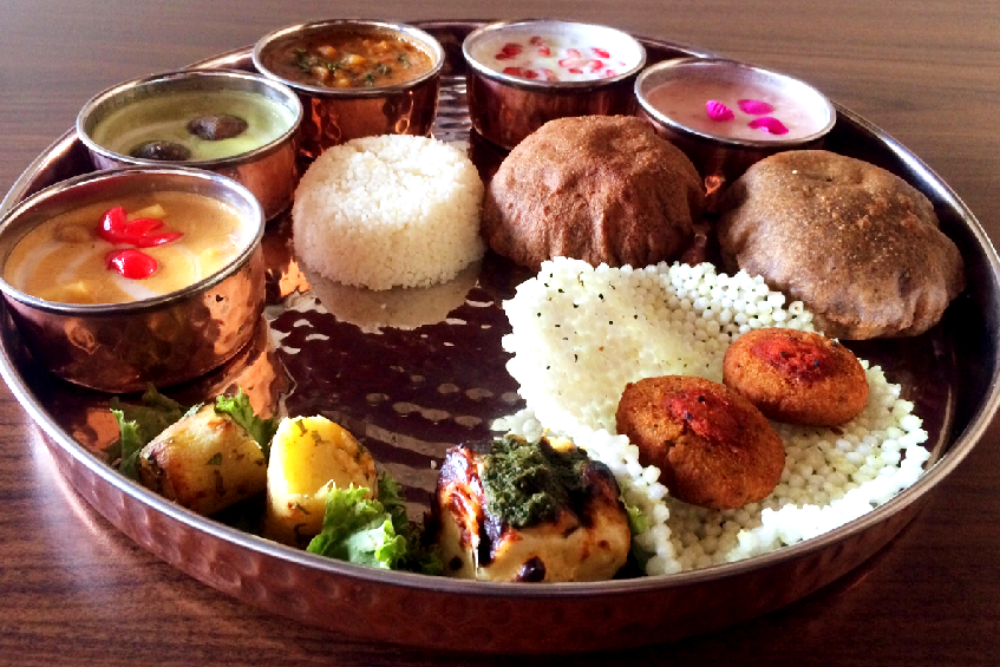 Navaratri, as the name suggests, is the celebration of Navaratri i.e. nine nights. This time this festival of Navratri will be celebrated from 17 October to 25 October. By the way, Navratri comes twice a year, Chaitra Navratra and Shardiya Navratri. But Shardiya Navaratri comes near Diwali so they have more importance. Nine different forms of mother are worshiped in Navratri. In such a situation, some people fast for nine days and some people keep only the first and last fast. People should know that if you take the right diet during Navratri fast then you will be able to control your hunger. Today, through this article, we will tell you how you can have plenty of protein and nutrition during fasting. Let's read further ….
Potato stuff
By the way, people reduce their intake of potatoes on normal days. People believe that consuming potatoes increases weight. But during fasting, potato consumption can control your appetite. You can take potato chips, potato papad, rock salt boiled potatoes etc. during the fast.
Chaulai ladoos
Chaulai ladoos are also called laddus of fast in the language of common people. Chaulai is seen as a light diet. Many nutritious ingredients are present inside it. Also, good or natural sugar is used in Chaulai ladoos, so they are very nutritious. Some people also make Chaulai berries in their homes, which gives plenty of taste as well as taste.
(Note – based on conversations with Nidhi Sahni, Dietician and Nutritionist)
Use of Kootu in fast
Kattu flour has fewer calories. It is rich in fiber and protein. Therefore, consumption of Kootu is very beneficial in fasting. Dumplings made from Kuttu not only taste good but also reduce hunger. Apart from this, some people also eat bread or paratha made of Kootu. You can prepare healthy food using gourd with kuttu.
Also read- Navratri 2020: Eating the parathas of Rajgira during Navratri fast will keep the body energy, the way to make life
Eating fruits in fast
By consuming fruits, the body feels refreshed. In such a situation, if it is consumed in a fast, then it can be avoided throughout the day. Papaya contains magnesium, copper, minerals, vitamin B, etc. Therefore, papaya is very beneficial in fasting. Apart from this, black grapes, pineapples, oranges, apples, seasonal etc. can be consumed in the fast.
Consumption of milk in fast is good
Often people use things made of milk in a fast. Please tell that things made of milk maintain energy inside the body. You can take milk pudding made of milk, semolina halwa made of milk, milk and dry fruits etc. and make your fast food more nutritious.