'No sleeper coaches in trains', see what the railway has clarified on this news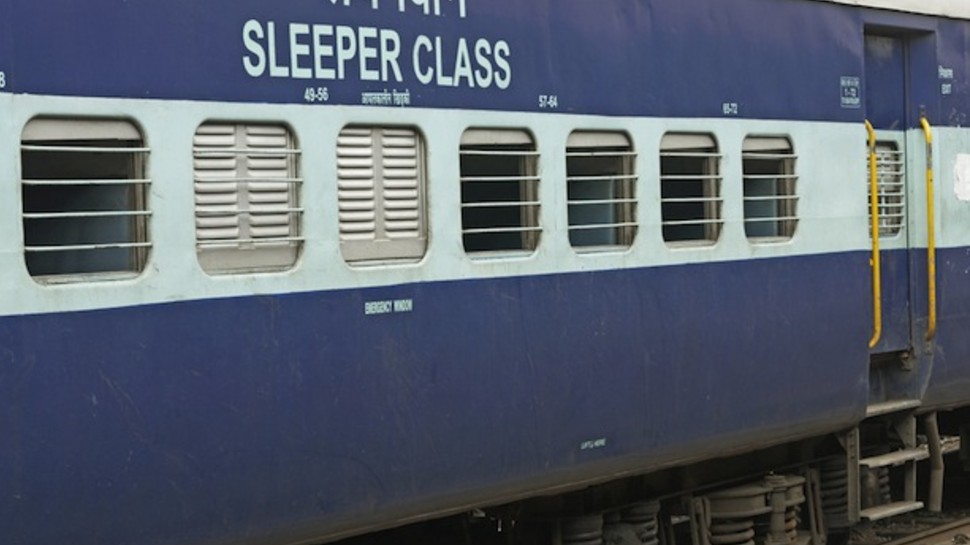 New Delhi: Indian railways have misinformed reports that the railway is now going to remove Sleeper class bogies from mail and express trains. Railways said that the objective of bringing three-tier coach is to make travel more cheap and comfortable. In a virtual press conference, Railway Board Chairman and CEO VK Yadav said that 'We will definitely keep Sleeper Class coaches. Railways is not shutting it down.
'Motive to increase the speed of trains'
According to VK Yadav, 'Railway's plan is to increase the speed of trains in its network. The train speed on the New Delhi-Mumbai and New Delhi-Kolkata routes will be 130 km, while the work of upgrading the track to achieve 160 km speed has started. He told that because of this fast speed, passengers in the sleeper class coaches will have problems and problems. He said that 'Therefore the Railways has decided to make new AC-3 tier coaches, which will come by next year. Our aim is to make travel by AC trains much cheaper and its fare will be between S-3 and Sleeper class.
AC coach of 83 berths, will get confirmed ticket easily
Let us tell you that the Railways is going to bring AC coaches of not only 72 but 83 berths in trains soon. AC coaches of 83 berths are being prepared in the railway coach factory, which will be launched on the track soon. So far the 3rd AC coach has 72 berths or seats. Railway is preparing to increase the seating capacity in trains through the new design of coaches. By increasing the seating capacity of passengers in trains, passengers will be able to get confirmed tickets easily.
100 AC coaches to be made this year
According to Railway Board sources, 100 coaches will be ready this year, while the target is to make 200 more coaches of 83 berths next year. These coaches will only be used in trains whose speed is 130 kilometers per hour or more. These AC coaches, being designed by Railways under a new design, will be replaced in place of sleeper coaches. In the coming time, the Railways is preparing to replace AC coaches instead of Sleeper coaches.