Pollution in winter may worsen the Covid-19 situation, people should be ready: experts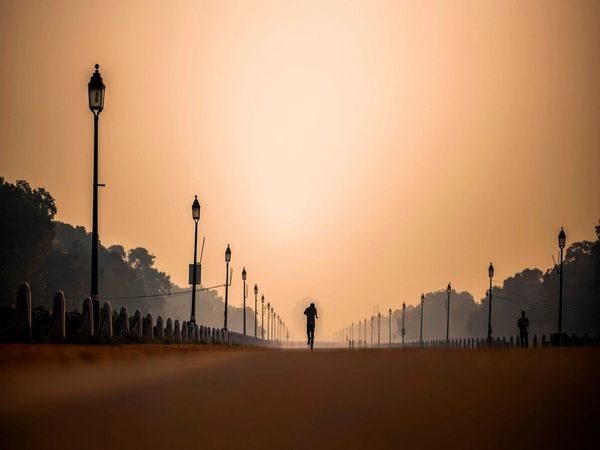 The people of Delhi-NCR, who have seen blue skies and breathed clean air during the past few months, are once again disturbing the foggy and misty sky. Experts have also asked people to be prepared for the winter season when the impact of Covid-19 may be more severe due to higher pollution levels. Environmental and health experts have asked people to be more vigilant now because exposure to air pollutants can cause serious infections and increase mortality.
The odds are more in the era of Covid
They believe that lung damage due to pollution can also cause problems such as pneumonia during COVID-19. Avinash Chanchal, who works in the field of climate for Greenpeace India, said, "There is enough evidence that exposure to air pollutants increases our susceptibility to respiratory infections and both the spread and severity of infection." Is on the level. '
He said, 'Researchers have linked air pollution to mechanisms that weaken our immune system. Existing evidence in the case of Covid-19 indicates that prolonged exposure to air pollutants is associated with severe infection and high mortality. ' The winter season brings cold and polluted air every year in North India and this year the situation may worsen due to the epidemic. On October 15, the sky of Delhi-NCR was covered with smog and mist and the air quality in the area was at "very poor" level while strict anti-air pollution measures including restrictions on electric generators under the Graded Response Action Plan (GRAPE) Have been implemented.
Be alert in epidemic
According to the latest data released on Friday by the Ministry of Health, cases of corona virus infection in India increased to 73,70,468 as against 63,371 new cases of infection in one day. Dr Suchin Bajaj of Delhi's Ujala Cygnus Group of Hospitals said that in the beginning of winter and stubble burning, there is an increase in cases of asthma and lung and other respiratory diseases, but this year due to the epidemic there needs to be more alert . Bajaj said, 'When your lungs are not completely right and are weak then during the Covid there is a possibility of you suffering from problems like pneumonia. You have to take more care of 'SMS' – social distance, mask and cleanliness in the coming days. '
Air pollution is an important factor in untimely death
According to 'Travel', an air quality monitoring system of the Ministry of Earth Sciences, PM 2.5 in Delhi was around six percent on Thursday due to fire in the fields. On Wednesday it was around one percent while on Tuesday, Monday and Sunday it was around three percent. Ravindra Khaiwal, associate professor of environmental health at PGI Chandigarh, says air pollution has been identified as an important factor in untimely deaths. He said, 'Air pollution has been identified as an important factor for untimely deaths and non-communicable diseases.
There is also evidence that air pollution may be associated with the severity of Covid-19. He said that burning of straw can increase pollution by 20-40 percent. Experts believe that the use of masks is the most effective remedy against air pollution as well as Covid-19.