Rahul Gandhi targets PM Modi, say- ending mandis is in the content of agricultural laws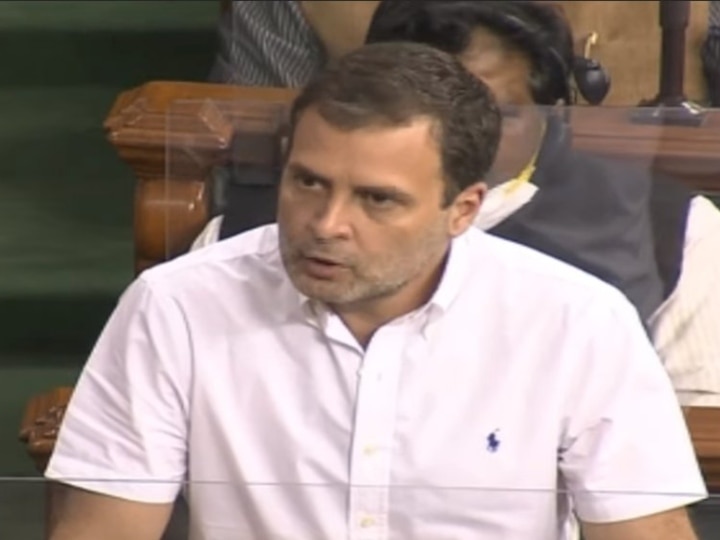 Speaking in the Lok Sabha today, former Congress President and MP from Wayanad, Rahul Gandhi fiercely targeted the Modi government. Rahul Gandhi said that the mandis have to be abolished in the content of the first agricultural law. The content of the second agricultural law is that any industrialist can store as much grain, fruit and vegetable as he wants. The goal of the law is to promote hoarding.
Rahul Gandhi said that the content of the third law is that when a farmer goes in front of the biggest industrialists of India and asks for the right price for vegetable-grains, he will not be allowed to go to court.
During Rahul Gandhi's speech, BJP members were seen making a ruckus. After this, Speaker Om Birla said that you talk on the budget. Rahul Gandhi kept talking.
Let me tell you that on Wednesday, Prime Minister Modi said that the content (subject matter) and intent (intention) of the three agricultural laws were not discussed in the House. On this statement, Rahul Gandhi hit back at PM Modi.
'we two, our two'
Rahul Gandhi said that years ago, the slogan of family planning was Hum do do hamare do. What is happening today? This slogan has come in another form. Four people run this country. Today, the slogan of this government is 'Hum Do-Hamare Do'.
Rahul Gandhi said that one of the two friends has the right to sell fruits and vegetables. This will cause loss to the handlers. Small businessmen will. There will be people working in the market. Another friend has to store grains, fruits and vegetables all over the country.
Please tell that farmers' organizations have been demonstrating for the last three months on the borders of Delhi. The agitators are demanding the withdrawal of three new agricultural laws. On Wednesday, the farmers' organizations warned to intensify the movement.
The United Kisan Morcha has said that the Rail Stop campaign will run on February 18 from 12 noon to 4 pm. From February 12, all the toll plazas of Rajasthan farmers will be free.