Rahul Gandhi, who arrived on a three-day visit to Tamil Nadu, said – will fight together against Modi government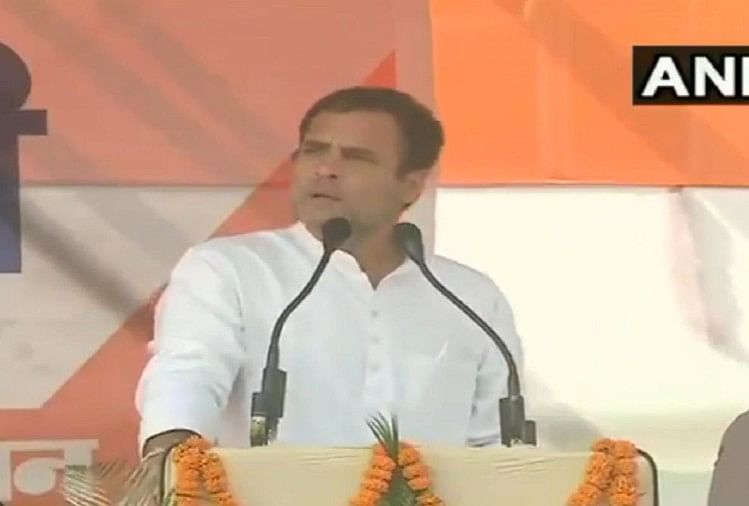 Political parties have started gearing up for the assembly elections in Tamil Nadu. In view of this, former Congress President Rahul Gandhi has arrived on a three-day visit to Tamil Nadu. During this time he will meet people associated with different areas of the state. Rahul Gandhi targeted the Modi government as soon as he reached there. He said that we will fight together against the Modi government.
Sharing a video on Twitter, Rahul Gandhi wrote, "I am very happy to be in Tamil Nadu once again. I got a chance to spend time with my Tamil brothers and sisters from Kongu belt. Together we will protect the culture of Tamil Nadu from the attack of Modi government.
Assembly elections are due in Tamil Nadu in May this year. According to the program information released by the Congress, Rahul will conduct road shows in Coimbatore and Tirupur districts. The Ministry of Micro, Small and Medium Enterprises (MSME) will also meet people associated with the sector, farmers and weavers. According to the information, on January 24, Rahul Gandhi will reach Erode district, where he will discuss with the weavers about their problems. On January 25, Rahul Gandhi will reach Karur district, where he will participate in a discussion with farmers.
Apart from this, he will also go to Dindigul district, where he will leave for Madurai after meeting the party workers and return to Delhi from there. This is the second time in this month, when Rahul Gandhi is visiting Tamil Nadu. Earlier on January 14, he reached Madurai on the occasion of Pongal to attend the 'Jallikattu' program.