Railways To Run 392 Festival Special Trains From Today With 30 Percent More Fare Than Normal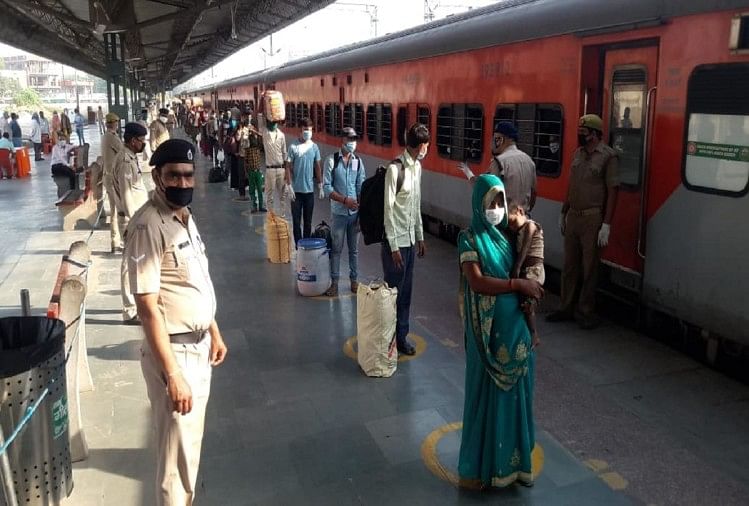 During the festive season, the Indian Railways has given a big gift to the passengers. Railways has decided to run more special trains. From today, 392 special trains will be run for the convenience of passengers.
According to Western Railway, out of these 392 special trains, five pairs will run from Branda Terminus, two each from Indore and Udhna. At the same time, one pair each will run from Okha, Porbandar and Gandhidham stations. According to Railways, all these trains will be reserved.
By this date, booking can be done by the Railways, special fare of all these special trains will be charged. If you also want to travel, then keep in mind that it can be booked only between 20 October i.e. from today to 22 October. However, it will be mandatory to follow all safety rules during the journey.
For the convenience of passenger & to clear the rush during the forthcoming festive season, WR will run 118 services of 7 Festival Special trains to various destinations.

These trains will run as fully reserved trains. #specialtrains pic.twitter.com/szN4WXiU7l

— Western Railway (@WesternRly) October 19, 2020
Railways have announced that in view of Durgapuja, Dussehra, Diwali and Chhath, between October and November, the Railways will run 392 festival special trains. These trains will run between 20 October (today) to 30 November. Special trains will run for cities like Kolkata, Patna, Varanasi, Lucknow.
30 percent fare more than normal trains
Railways will charge higher than normal fare in these special trains. The fare of these special trains will be 30% more than the normal trains. That is, passengers will have to spend more to travel on these trains. Let us know that the railway has been running about 12 thousand trains every day on normal days, but in the midst of Corona crisis, trains are being started gradually according to the demand. At the same time, in view of Corona, the Railways have also issued strict travel rules. Along with this, we have been instructed that breaking these rules may lead to jail.