Revealed: US president Donald Trump has business and bank account in China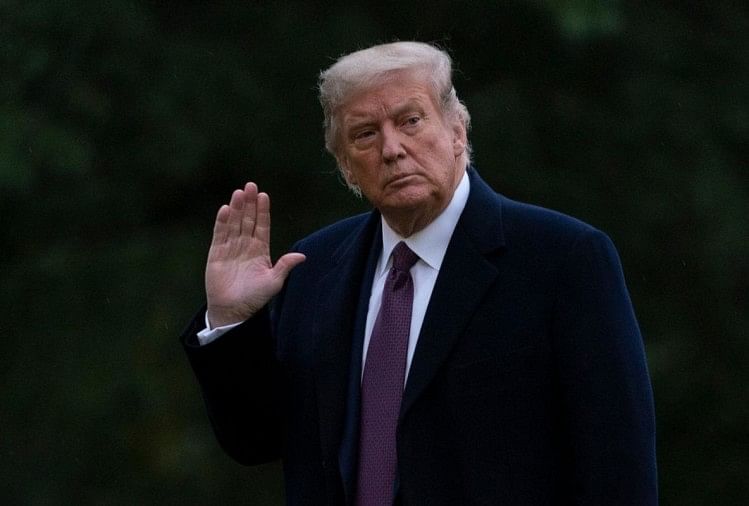 Just before the last presidential debate to be held before the US election on Thursday, President Trump has a new revelation about his relationship with China.
Trump's tax documents raising voice against China over Covid-19 and Democrat rival show that not only his business activities are going on in China, but also his unnamed bank account has been opened there.
In the US elections, just before the election, this New York Times revelation is going to be tremendous. The biggest thing is that Trump's open account in the Chinese bank is controlled by Trump International Hotels Management and from 2013 to 2015, local taxes were also paid from this bank account. Alan Garten, Trump's lawyer and spokesman, admitted the account was opened to explore the possibility of deals related to the hotel industry in Asia but no deals or transactions were made. Whereas documents show that Trump not only expanded projects in China for a decade but also opened offices there and also partnered with a company controlled by the Chinese government.
Trump, who ran a trade war against China, has also paid $ 1,88,561 in local taxes from his Chinese account.
Cleanliness: No account-led business activities after 2015
Trump's lawyer Alan Garten clarified on the New York Times revelation that Trump International Hotels Management opened an account with a US-based Chinese bank for easy payment of taxes. He argued that since 2015, Trump's team from this Chinese bank account did not do any commercial activities. However, the bank account remained open.
Biden Speaks on Harris's Birthday, Next Time to Celebrate at White House
Kamala Harris, the Democratic nominee for the post of Vice President, turns 56. On his birthday, presidential candidate Joe Biden congratulated him and wished to celebrate his next birthday with ice cream at the White House. On this occasion, Biden has also posted a photo with Harris, in which both the leaders are seen clapping. Harris urged people to vote on the birthday.
Hindu voters divided deep in Trump-Biden
Two weeks before the presidential election, the political divide between Trump and Biden's Hindu supporters in the country is deepening. An online debate on Hindu issues among Hindu supporters of both shows that the community is clearly divided in the US. One group of the Hindu community calls Biden a Muslim supporter, and another trump is accused of being 'racist'.