Samsung launches Galaxy Fit2 in India in the competition of Mi Band 5, will get 15 days of battery backup, know the price and specifications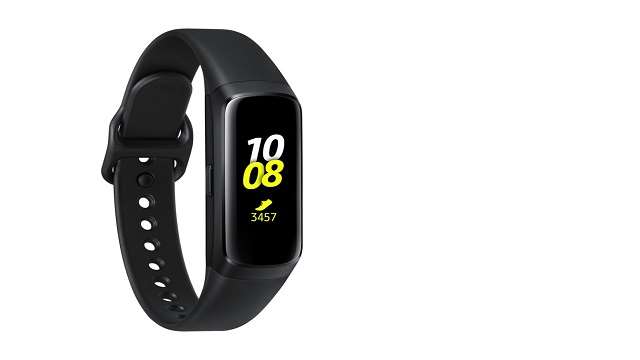 Samsung launched its new fitness tracker device Galaxy Fit2 on Saturday. The company has introduced it in India with slim, lightweight design, long losing battery and advanced tracking feature. According to the company's claim, the Samsung Galaxy Fit2 fitness device can be used for 15 days in a single charge.
Price and availability
Samsung Galaxy Fit2 has been introduced in India for Rs 3,999. The company has made it available for sale from 16 October. This two color option will come in Black and Scorlet. Galaxy Fit 2 will compete directly with the Mi Band 5 in India. It costs Rs 2,499. The Mi Band 5 also comes with a 15-day battery backup.
Specifications
Samsung Galaxy Fit2 will come in the wearable Rectangular 1.1 Amoled touch display. It will get 450 nits brightness. The device will come with 3D Curved Glass and more than 70 download watch faces, which users will be able to use according to their needs. In contrast to the new Galaxy Fit, the new Galaxy Fit2 has removed the physical buttons on the side from Samsung, replacing the virtual buttons at the top and bottom of the screen. It will come with wearable 50 meter water registration and essential water lock mode, which makes it suitable for swimming and water based activity. The Fit2 can be protected from accident by locking its front key during swimming. This device comes with 5 automatic track workouts. Also, it will get support of more than 90 workouts, which can be downloaded from Samsung Health Library. The Galaxy Fit2 will get a 159mAh battery, with 15 days of battery life on a single charge.