Schools to open in Jammu and Kashmir after 11 months from 1st February, ban on entry of outsiders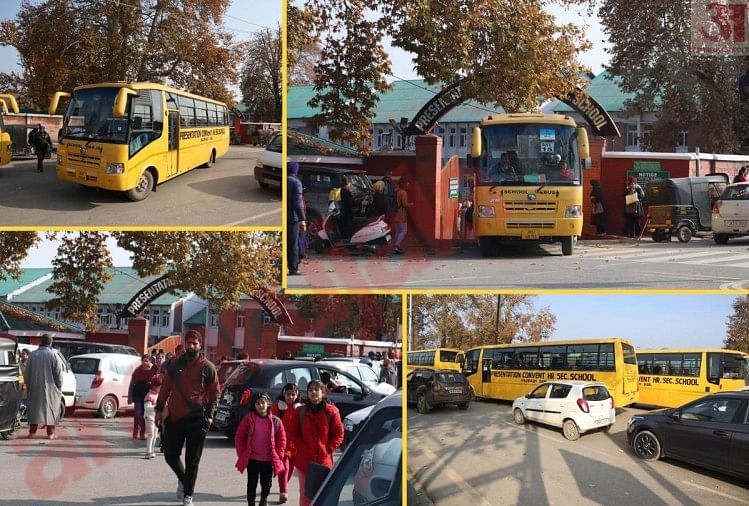 Schools will be opened in the Union Territory of Jammu and Kashmir after 11 months in a phased manner from the month of February. Schools were closed in March last year due to the Corona epidemic. In the first phase, classes from class nine to 12th will start in schools of Summer Zone of Jammu division from February 1. In the second phase, classes from classes one to eight will be held from February 8. This order will be applicable to both government and private educational institutions. Corona guidelines will be fully followed in opening schools.
The order issued by the School Education Department on Friday said that from February 1, teaching-learning in schools will be smooth. The primary classes will be taught from February 8, but teachers will have to come regularly from February 1. Schools in the Winter Zone of Kashmir and Jammu divisions will open at the scheduled time. With the opening of the schools, pupils and teachers will have to follow the instructions of Kovid-19 in full.
In these instructions, students have to be placed at a distance of 2 meters from each other. If it is difficult for children to sit together in classrooms, then classes will have to be held in rotation and shift. It will be mandatory for teachers and students to wear masks. It will be mandatory to provide soap to the students at the place of hand washing. If there is no handwashing, use a sanitizer. Apart from this, maintaining cleanliness around, social distancing is mandatory while coming to and from school.
Entry of outsiders to schools will be restricted
In an order issued by BK Singh, Administrative Secretary, Department of Education, the schools have been instructed to organize Corona-related debate competition for students on a regular basis. There should be a separate room for sick students and teachers. 24 hours counseling facility will be provided by Directorate School Education Department Jammu. No outsiders will be allowed inside the schools.
Instructions not to transact books
It has been instructed that all children and teachers should bring their own stationery and books. Pencil, pen, everything has to be brought together. Transactions from anyone will be completely banned.