Sheikh Hasina Sends Gift To Mamata Banerjee On Durga Puja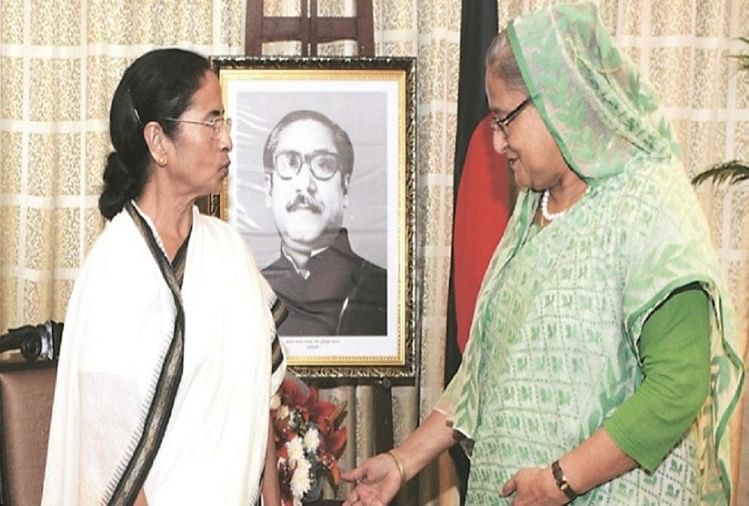 Bangladesh Prime Minister Sheikh Hasina congratulated West Bengal Chief Minister Mamata Banerjee on the occasion of Durga Puja and sent her some gifts. These gifts include sarees, flowers and sweets. The gifts were sent to West Bengal through the Benapole checkpost in Jessore and the Bangladesh Deputy High Commission in Kolkata took them to the West Bengal Chief Minister's Office at Nabanna, Secretariat.
Bangladesh Deputy High Commission Deputy High Commissioner (Political) B.M. Jamal Hussain said that the gifts have been handed over to the Chief Minister's Office in two sealed boxes. These gifts were sent through the Benapole check post in Jessore.