Skoda Launches Cheapest Sedan Car, Price Less Than Honda City, Hyundai Verna And Maruti Ciaz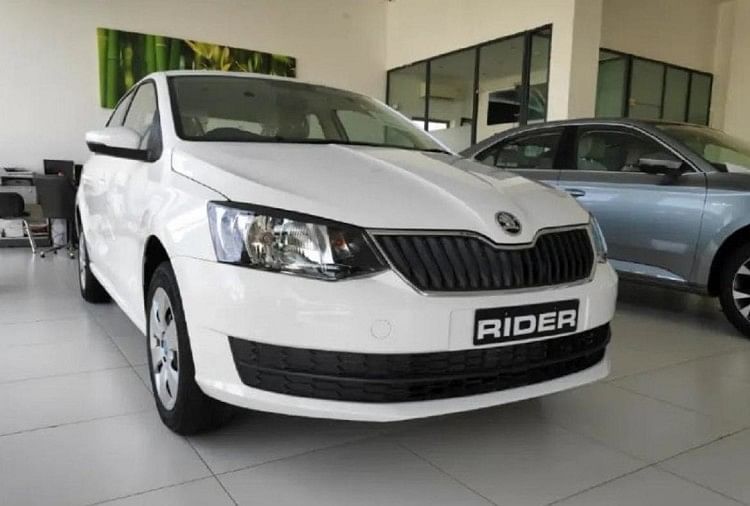 Last year Skoda launched its mid-size sedan Rapid Rider Trin. By the time of the lockdown, the company was getting good bookings of the base rider trim. But suddenly the company stopped booking the base variant rider in July 2020 and the company had also removed it from its website. But now the company has relaunched it after a month and a half with some changes following the overwhelming demand from customers.
The company has now launched Skoda's Rider Plus variant. At the same time, its prices have also increased by 50 thousand rupees. The Skoda Rapid Rider was priced at Rs 7.49 lakh, while the newly launched Rider Plus trim is priced at Rs 7.99 lakh. The rider trim is available for Rs 7.79 lakh. If seen, the new rider trim is still value for money compared to the rest of the 4-meter-long sedan. It is even cheaper than sedan cars smaller than 4-meters.
While the base variant of Honda City is ex-showroom price of Rs 9.3 lakh and Maruti Ciaz is priced at Rs 8.31 lakh, Toyota Yaris is priced at Rs 9.16 lakh and Hyundai Verna is priced at Rs 9.02 lakh. If seen, Skoda Rapid is the cheapest in this segment. The Rapid offers a 1.0-liter 3-cylinder turbocharged petrol engine, which generates 108 hp power and 175 Nm of torque. This engine comes with a 6-speed manual transmission.
Rapid Rider (MT): ₹ 7.79 Lakh
Rapid Rider Plus (MT): ₹ 8.19 Lakh
Rapid Rider Plus (AT): ₹ 9.69 Lakh
Rapid Ambition (AT): ₹ 11.49 Lakh
Rapid Onyx (AT): ₹ 11.69 Lakh
The Skoda Rapid Rider trim gets a double din audio system, which comes with Bluetooth connectivity. Also features such as all power windows, rear AC con vent, rear defogger, remote central locking, adjustable headrest front and rear, adjustable steering wheel, center armrest, electric ORVMs, ABS, dual front airbags, rear parking sensors, automatic climate control Huh. According to reports, Skoda plans to launch a new large size mid-size sedan in late 2021 by discontinuing the current generation of Rapid. The sedan will be built on the MQB A0 IN platform and will compete with the fifth generation Honda City, Ciaz, Volkswagen Vento.