Somnath Bharti Held Guilty In Assault And Vandalism Case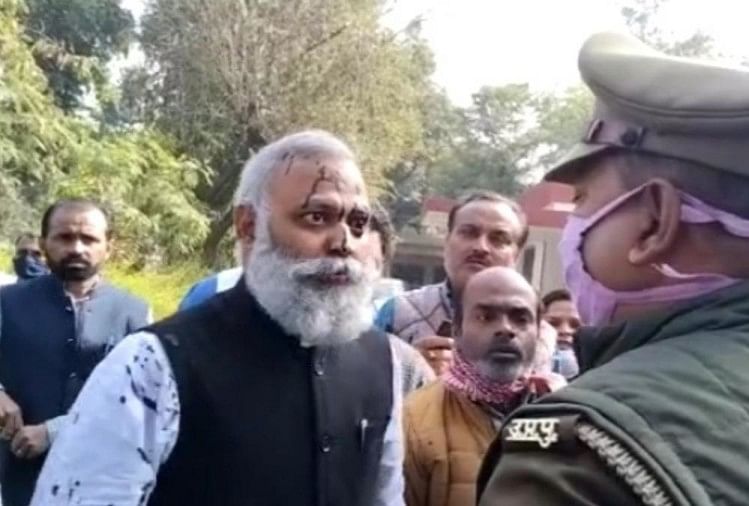 The court has convicted Somnath Bharti, MLA from Malviya Nagar of Aam Aadmi Party, in the case of assaulting employees of All India Institute of Medical Sciences (AIIMS) and damaging government property. The court said that the testimony of all the witnesses and witnesses has proved the guilt of the accused. The court has decided on Saturday the conviction of Somnath Bharti.
In his judgment, Additional Chief Metropolitan Magistrate Ravindra Kumar Pandey of Rouse Avenue Court said that the prosecution has been successful in proving charges against Bharti. It is clear from the statements of the witnesses that the accused along with their accomplices created a ruckus in AIIMS. On stopping him, employees were beaten up and damaged government property. At the same time, the court acquitted four other accused giving benefit of doubt.
The court convicted Bharti under sections 323, 353, 143 of the IPC and section 3 of causing damage to government property. The maximum sentence on this charge is up to 2 years. In such a situation, it is certain that Bharti will get bail till the appeal against the sentence. Under the law, there is a provision of bail till the time an appeal is filed in cases with a sentence of three years or less.
At the same time, the court acquitted co-accused Jagat Saini, Dalip Jha, Sandeep alias Sonu and Rakesh Pandey in the case. The court said that the prosecution has failed to prove the crime without suspicion of these accused, in which case they are entitled to the benefit of doubt.
This is the case of 2016. On September 9, 2016, against the AAP MLA Somnath Bharti, a complaint was lodged by the Chief Security Officer of AIIMS at Hauz Khas police station. The security officer alleged that Bharti and others tried to encroach on government property. Not only this, he also tried to disturb the peace of the hospital.
It was said in the complaint that the security officer was beaten up by the accused MLA along with 300 more supporters. Bharti was arrested in this case. Although he was granted bail.