Successful test of BrahMos missile from INS Chennai, Navy will now be able to target long range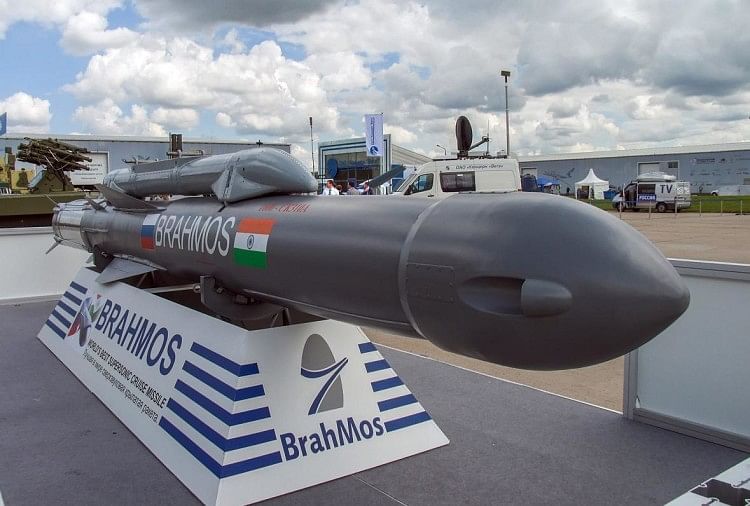 India successfully test-fired the BrahMos supersonic cruise missile from the Navy's indigenous stealth destroyer INS Chennai on Sunday. During the test, the missile hit a target in the Arabian Sea.
The missile successfully targeted the target with precision after performing high-level and extremely complex maneuvers. Naval surface as a BrahMos prime strike weapon will ensure the invincibility of warships by aiming at long range targets.
Explain that the BrahMos supersonic cruise missile can destroy the target for more than 400 kilometers. BrahMos is a ramjet supersonic cruise missile, which can be launched by submarines, warships, fighter jets and also from the ground. The BrahMos missile has been developed under a joint venture between India and Russia.
Its range was initially 290 km. However, its capacity has been increased to over 400 km. According to some estimates, supersonic cruise missiles can destroy enemy targets for more than 450 kilometers.
India has already deployed a large number of BrahMos missiles and other key weapons at several strategic locations along the border with China in Ladakh and Arunachal Pradesh. The test comes at a time when India and China are embroiled in a border dispute.
An Indo-Russian joint venture produces 'BrahMos Aerospace' supersonic cruise missile that can be launched from submarines, ships, aircraft or land platforms. In May last year, the Indian Air Force successfully tested an aerial version of the BrahMos missile from the Sukhoi fighter aircraft.
The BrahMos missile provides the Indian Air Force with the ability to attack from long range with pinpoint accuracy on any target on the sea or surface in day or night and all weather conditions.