'Switch Delhi' campaign started, Kejriwal government will promote the benefits of electric vehicles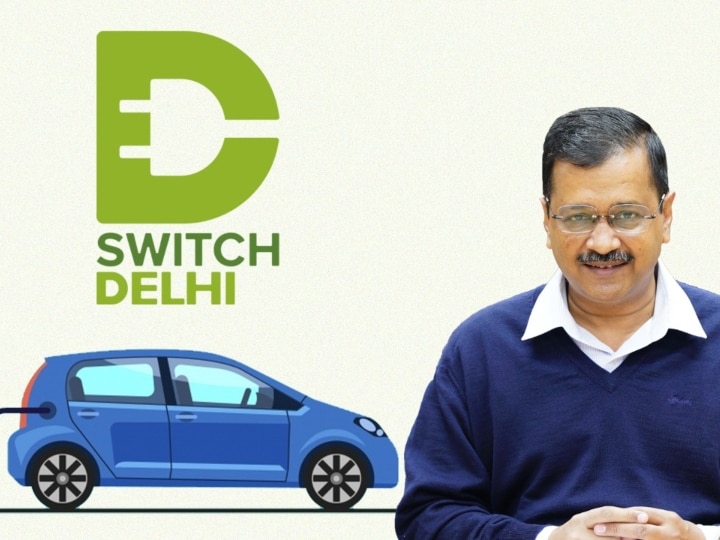 Chief Minister Arvind Kejriwal has launched the 'Switch Delhi' campaign to create awareness and encourage the people of Delhi about the purchase of electric vehicles in the capital Delhi. Social media handles have also been issued by the Delhi government to join this campaign. The Delhi Dialogue and Development Commission (DDCD) will be responsible for increasing the social media outreach of this campaign. The social media handle will be used to make Delhiites aware of EVs, environmental and financial benefits.
The social media handle of the 'Switch Delhi' campaign will be used as a medium to connect directly with the public. Delhi residents will be inspired by sharing subsidy or any other grievances in buying electric vehicles, success stories and testimonials of EV buyers. The questions and misconceptions of people associated with EVS will be answered through the social media handle by DDCD.
Social media is a major initiative in the Delhi government's 8-week public awareness campaign to promote the use of electric vehicles in Delhi. The social media handles of the Switch Delhi campaign are-
Twitter – twitter.com/SwitchDelhi
Instagram – www.instagram.com/switchdelhi
Facebook – www.facebook.com/SwitchDelhi2021/
Linkedin – www.linkedin.com/in/SwitchDelhi
Under the EV Policy of Delhi, it has been targeted to reduce vehicular air pollution in Delhi and make Delhi the world's top city in adopting EVS. The Delhi government aims to have 1 in every 4 vehicles sold in Delhi by 2024.