Taish Review: Newness at the beginning of the story, but this series turns into a simple crime drama
Bollywood content now has a long history of relationship between Punjabi weddings and London. Especially in the last 25 years. Director Punjabi Nambiar's web series 'Taish' has both a Punjabi wedding and a gangster drama in London. Half the story is marriage and half is the crime world. Both have Punjabi in the center. The dialogues here are almost in Punjabi. In such a situation, if you see 'Taish' as ​​a Hindi series, then you will feel sorry for listening to Hindi. It would have been better if Bijoy did not use Hindi at all. They would have said it completely in Punjabi. Well, the story is straightforward. There are two Punjabi families in London. One is the Brar family and the other is the Kalra family. Brar is in the crime world and Kalra is in business. Kalra's boy's marriage is out here and in the celebrations that are being held 10 days before the wedding, Kuljinder (Abhimanyu Singh), the leader of the Brar family, falls into the hands of a guest of the Kalra family. There is a dark past behind this condition of Kuljinder. Kuljinder's men take revenge upon seeing them and kill the boy who is married. After this begins a period of bloodshed and violence. Which goes on till the end.
In 2011, Bijoy Nambiar, who attracted attention by making the film 'Shaitan', continued to experiment to succeed after that. But there was nothing like being successful in his films. In 2018, with Irrfan, he definitely liked the Critics 'Caravan', but the box office success did not increase. Now he has brought 'Taish'. In which all the people are cool except Sunny Lalwani (Pulkit Samrat). Sunny is like matchsticks in a firecracker factory here. Flare up and where it goes, there is a fire. He is the best friend of the slain groom's elder brother Rohan Kalra (Jim Sarbh). He avenges his friend from the criminal Kuljinder. But if the matter comes out then it keeps increasing. Bijoy Nambiar could not create anything new in this regard. Though he managed to a great extent in handling the Punjabi wedding portion, as the gangsters dominated, there was neither stamina nor emotion in the story.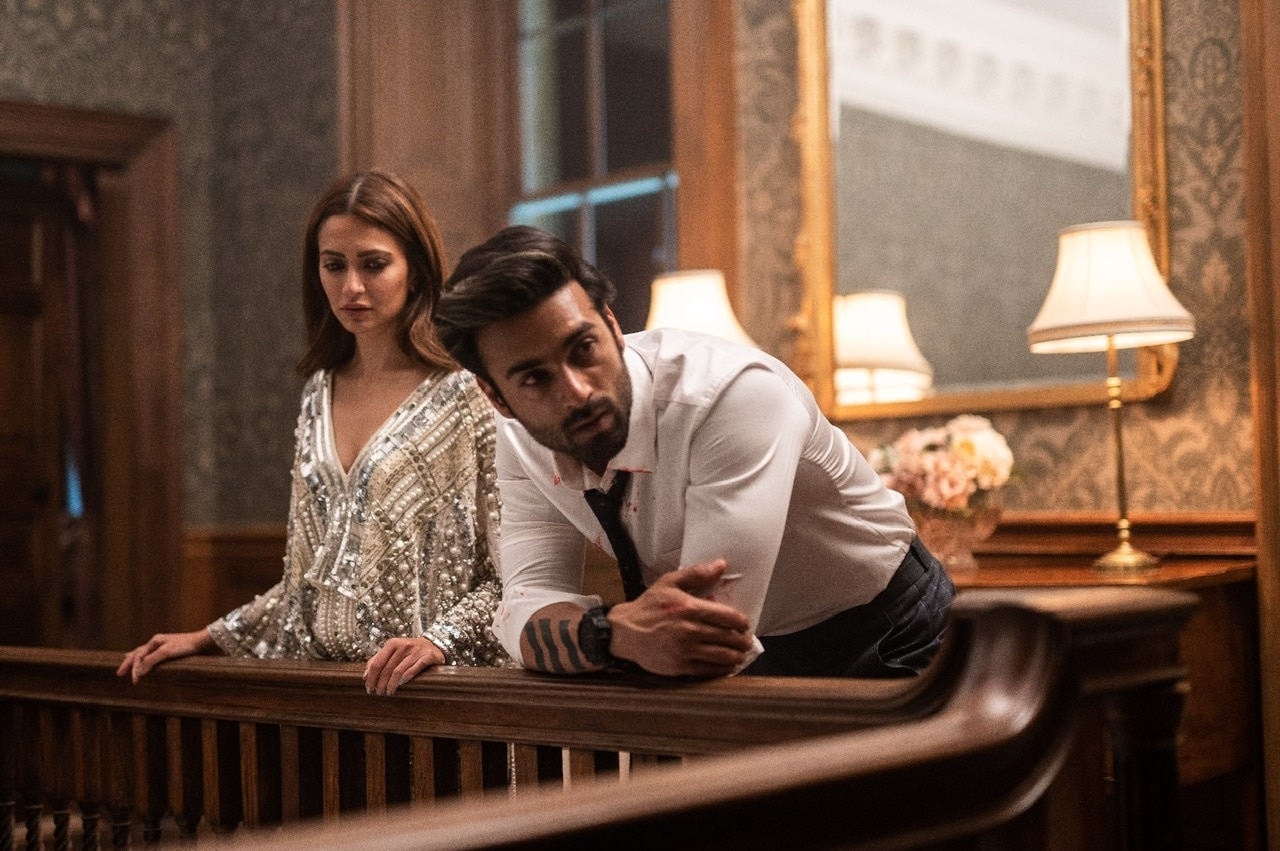 'Taish' is a web series on G5. There are six episodes of about half an hour. If you want to see the mix of marriage and crime, then you can see it. There is no doubt that the beginning of 'Taish' is good. It increases with speed and it is beautifully edited here. The story begins with a bloody incident in the bathroom of the men of a five-star hotel. The question immediately arises that what happened, why did it happen? Not much can happen after this, but Punjabi wedding preparations, dance, song-music, problems between the groom and bride, the series are tied to the characters' quarrels and some romance. Jim Sarbha looks fine even after acting a few overs and Pulkit Samrat's entry is in film style. It seems that even if you continue in this way, you can continue to be entertained. But as soon as the series answers the question of why the bloody incident happened in the first scene, Taish derails.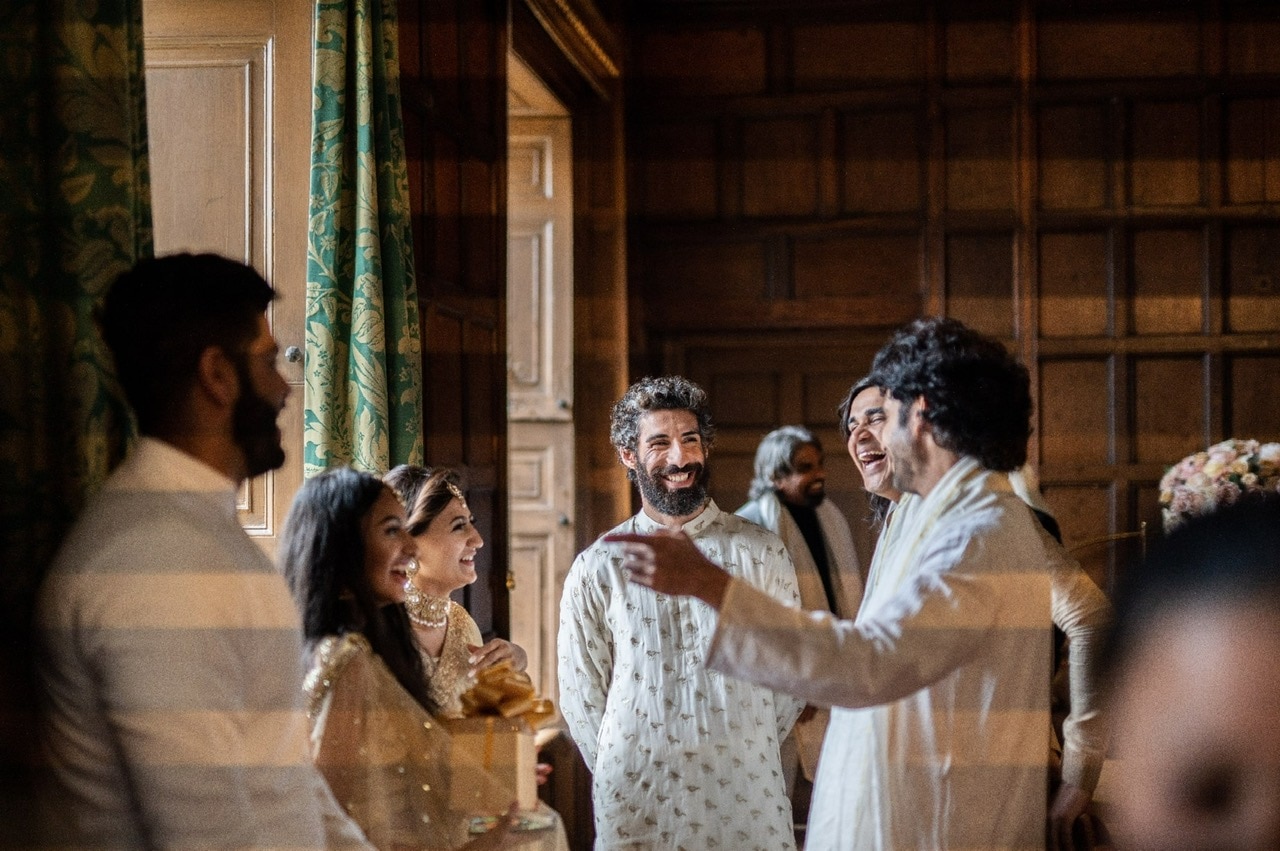 The dance-song-romance is over. The story of revenge begins. Whose many ends seem open and non-essential. From here you know what is going to happen next. The story jumps two years ahead and starts boiling through more routine. It then turns into a cheap drama. Writers and directors must have thought something special on this part, it does not seem so. Rather it seems that the drama of old action films has been lifted and paste. Here Jim does not leave any effect except for Sarabh. Seeing Pulkit in the beginning, he thinks that he is probably going to do something better than his previous bad films, but the director again put him on the old path in another part. Total accumulated 'Taish' remains an average web series, which has all the spices of Bollywood, bored of which we are constantly looking for new ones on OTT.