Take care of immunity during Shardiya Navratri, these things will benefit you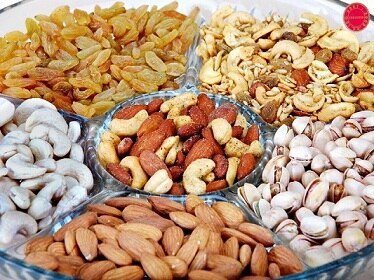 Sharadiya Navratri has started amid Corona virus infection spread across the country. Worshipers of the Mother Goddess try to please Goddess nine forms by keeping this Navratri fast. At the same time, it is important to maintain improvement in immunity keeping in mind your health.
It is better to use dry fruit during Sharadiya Navratri. We can include almonds, cashews, raisins and walnuts in these dry fruits. It would be best if you soak them at night and grind them in milk after the morning. This gives the body energy for a long time.
Fruits along with green vegetables should be used during Sharadiya Navratri. It keeps our body hydrated as well as provides good amount of fiber. Which makes the immune very strong. In addition, banana and apple milk shake can be a very good option for the body during breakfast.
In the afternoon of Navaratri, groundnut can be roasted and used. A very good number of proteins are found in groundnut. With this we can also include Makhana. At the same time, the use of sabudana khichdi at night is considered to be the best.