Team India Got First Position In Test Championship Point Table And Second Place In Test Ranking After Gaba Historical Win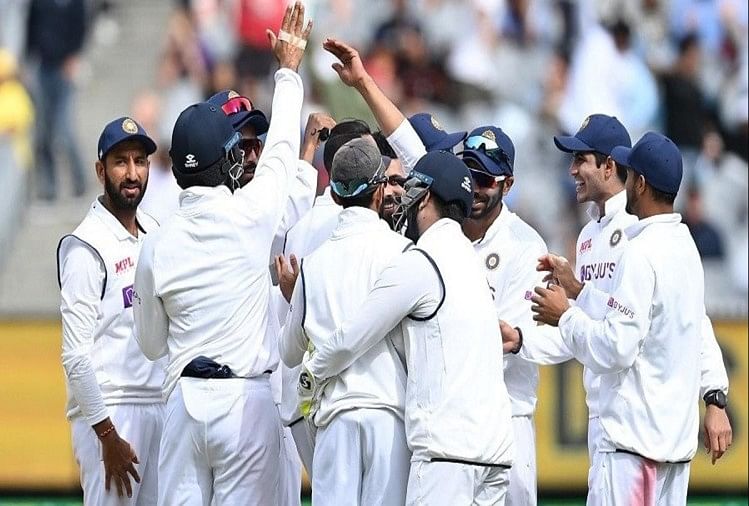 The Indian cricket team in Brisbane's Gaba broke many important records in Australia as well as breaking its record. Actually, after registering this victory, the team has once again reached the top in the point table of India Test Championship. At the same time, in the Test rankings, India pushed Australia to the third position and has moved strongly to the second place with 118 points.
Team India topped the test championship
Significantly, Team India has played seven matches in Gaba so far and won for the first time. With this victory, the team has once again reached the first position in the India Test Championship point table. According to the point table, Team India has a total of 430 points. At the same time, the winning percentage of the team is 71.1 percent, which is the highest. India has played a total of 13 Test matches under five series so far, winning nine matches. The Indian team lost three matches, while one match was drawn. Australia slipped to third position in the points table after the loss at Gaba.
Test rankings also increased dominance
With the victory in Gaba, the Indian team's dominance in the Test rankings also increased. Now Team India has reached the second position in the Test rankings. It has reached 118 rating points. New Zealand is on the first place. He too has a 118 rating, but is ahead of India due to playing only 27 matches. Australia slipped to third place with 113 rating points after their loss to Gaba.
Team India won matches like this
Let me tell you that in the last match of the series played in Gabba, Brisbane, Australia won the toss and decided to bat first. Australia scored 369 runs losing all wickets in the first innings. In reply, the Indian team was all out at 336. After getting a lead of 33 runs, Australia's second innings was reduced to 294 runs. The Indian team scored 329 runs losing 7 wickets and recorded a historic win in Gaba.