Thousands of people protested in Myanmar against military coup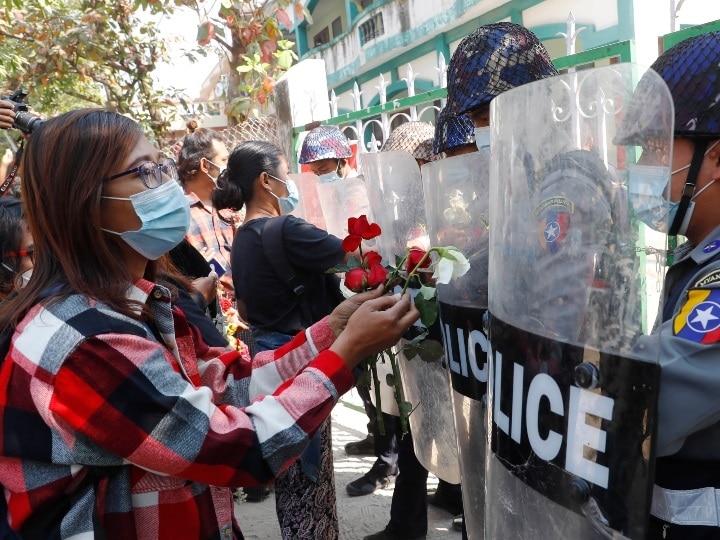 Thousands of people protested on Sunday against the military coup in Myanmar's largest city of Yangon and demanded the release of the country's top leader Aung San Suu Kyi, whose army was banned by the Internet by toppling the elected government. Since then, the crowd of protesters has been increasing.
At least 2,000 labor union members, student activists and common people gathered at the major crossroads near Yangon University shouted slogans of 'Your age is long, maa su' and 'end military dictatorship'. They marched towards the main road, affecting traffic. The drivers supported their vehicles by blowing them horns.
Demand for release of arrested leaders
During this time, the police closed the main entrance gate of the university. Apart from this, two carts of water showers were also standing nearby. The protesters held the posters in their hands, appealing for the release of Suu Kyi and President Vin Mint, who are kept under house arrest and the minor Have been charged with crimes
Earlier on Saturday, the new military regime shut down the Internet in most places. Also, he banned Twitter and Instagram. The use of Facebook has been banned at the beginning of this week, although this ban has not been fully implemented.