Weather: Chance of rain in these states of the country, snowfall and cold wave will increase cold, alert issued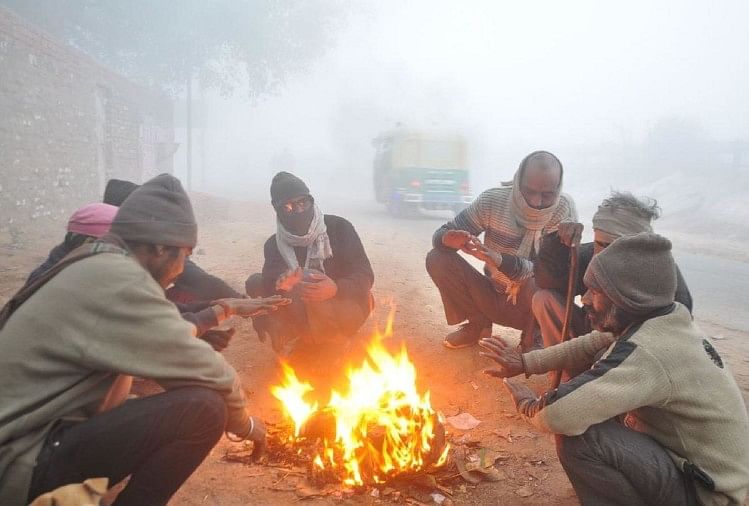 Severe cold continues in the northern part of the country. The weather has turned once again. Cold has increased again in Delhi, Uttar Pradesh, Bihar, Jharkhand, Punjab Haryana. According to the Meteorological Department, a new western disturbance has been activated since Friday. Due to this, there will be snowfall in the hill states. Rainfall may occur in the north and northwestern states. Temperatures will drop for the next two-three days and cold wave will prevail, which will increase the havoc of winter. Fog enveloped most parts of North India since Saturday morning.
Cold is likely to rise again in Uttar Pradesh. The Meteorological Department said that after a day or two, there will be some increase in temperature, but after that it will fall. Due to the cold air coming from the mountains, the temperature will decrease as the melting will increase and a cold winter will be felt. Such a cold is likely to last for the next full week.
Winter will continue in Bihar
Fog and haze occurred in most parts of Bihar including Patna this morning. However, the weather is likely to remain clear later. Due to the winds coming from the west, winter will continue for a day or two.
Rain and snowfall warning in Uttarakhand
Due to the effect of western disturbance in Uttarakhand, heavy rains and snowfall are expected in many districts of Garhwal and Kumaon region. Rain and snowfall may occur at most places on 23 and 24. The Meteorological Department has expressed the possibility of snowfall in places with height of 22 hundred meters and above. According to weather center Dehradun, weather will change and rain, snowfall may occur at some places in Pithoragarh, Bageshwar and Almora districts of Kumaon including Dehradun, Haridwar of Garhwal region.
There will be dense fog in the plains. In Dehradun, Haridwar districts, there is a possibility of hailstorm and lightning fall on 23rd somewhere. Caution has been advised against dense fog in the plains.