West Bengal: Governor Dhankar says amidst political turmoil- Crime is at a peak in the state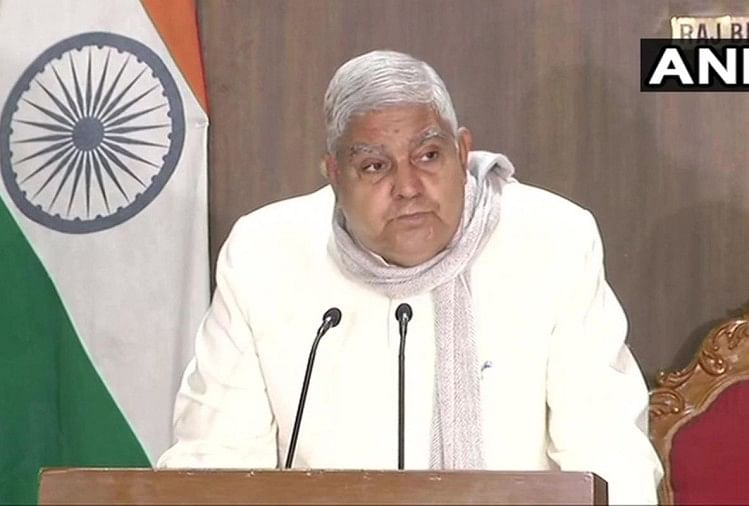 In West Bengal, there is political mercury ahead of this year's elections. A rally of Union Home Minister Amit Shah and Chief Minister Mamata Banerjee is going to be held on Thursday. Meanwhile, Bengal Governor Jagdeep Dhankar said in a conversation with a channel that becoming Governor of Bengal is a huge achievement for me. Taking a dig at Mamata Banerjee, she said that crime in the state is at a peak. Things are very bad here. There is an atmosphere of fear everywhere.
The Governor said, 'Protection of the Constitution and public interest are my responsibility. It is also my resolve that under no circumstances will I cross the Lakshmana line of the constitution nor allow anyone else to do it. Industries in Bengal are closing down. Female crimes are at a peak. Things are very bad here. The administration has refused to give details of the rape and abduction. We are not being given data of female crime. '
Governor Dhankar surrounded the state government on the issue of farmers and said that the farmers of Bengal have lost Rs 10,000 crore because the PM Kisan Nidhi scheme has not been implemented here. I am from a family of farmers myself. In Bengal, Annadata is being kicked on the stomach. The situation in the state is so terrible that people are unable to talk. The people of Bengal have no match with anyone. The people here are very hardworking.
The Governor accused the Chief Minister of not supporting him. He said that Mamta Sarkar does not support me. Talked to Mamata Banerjee several times over the phone, though not as many times as she should have met. I have never been invited to any government program. I have not seen the appearance of any SP and Collector.